What is the meaning of deep, unspoken connections with people?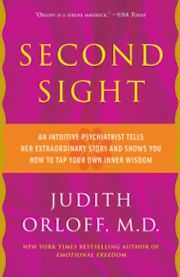 Answer: Sometimes we have an intuitive connection with people without even saying a word. This can be a déjà vu, when you feel like you know someone and the connection is more like a reunion. "Déjà Vu" is a common intuitive experience that has happened to many of us. The expression is derived from the French, meaning "already seen." When it occurs, it seems to spark our memory of a place we have already been, a person we have already seen, or an act we have already done. It is a signal to pay special attention to what is taking place, perhaps to receive a specific lesson in a certain area or complete what is not yet finished. However, with these connections, it is very important to determine if the other person reciprocates. You can sense that you are kindred spirits but this must go further than just potential. For good friendships to work, someone's loving, respectful behavior towards you must back up the sense of connection. If the connection is real, but not actualized, keep moving towards nurturing supportive people. If the connection is mutual, these are precious friendships that can endure through hard times and good. Read my book, Second Sight to learn more about déjà vu and developing your intuition.
Best regards,
Judith
Judith Orloff, MD is the author of The Empath's Survival Guide: Life Strategies for Sensitive People. Dr. Orloff is a psychiatrist, an empath, and is on the UCLA Psychiatric Clinical Faculty. She synthesizes the pearls of traditional medicine with cutting edge knowledge of intuition, energy, and spirituality. Dr. Orloff also specializes in treating empaths and highly sensitive people in her private practice. Dr. Orloff's work has been featured on The Today Show, CNN, the Oprah Magazine and USA Today. She is a New York Times best-selling author of Emotional Freedom, The Power of Surrender, Second Sight, Positive Energy, and Guide to Intuitive Healing.
Connect with Judith on  Facebook and  Twitter.
Explore more information about empaths and intuition on www.drjudithorloff.com.