Two 3-Hour Zoom Events
Saturday, October 3 & October 10, 2020
10:00 AM – 1 PM PST
(In other time zones workshops begin: 1 PM New York / 7 AM Hawaii / 6 PM London)
SOLD OUT
Sign up for the waiting list below
CEUs available for MFTs, MSWs, LCSWs, and Nurses in California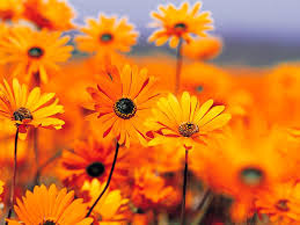 Join Judith Orloff, MD for two empowering 3 hour workshops for empaths, highly sensitive people, and everyone with an open, caring heart who is prone to overwhelm and burnout. Limited to 50 participants, you will be able to interact more deeply with Dr. Orloff in a supportive online setting. She can intuitively work with you in breakout groups. Plus you can more intimately connect with other participants in this small group setting.
In these workshops, you'll learn how to:
Ignite your intuition
Stop absorbing other people's stress and protect your energy
Heal overwhelm and sensory overload
Balance your personal and social needs
Set healthy boundaries
Tap into the power of nature and the elements
Deepen your meditation practice
Day 1: Awakening Your Empathic Gifts
Dr. Orloff will introduce you to a strong foundation to become an empowered empath and for cultivating self-care practices in your life. She will lead you through balancing and replenishing meditations. There will be small breakout groups called "Circles of Support" where you can work with and create a special connection with other sensitive people. Plus you will be given a homework assignment to help you access your empathic gifts.
Day 2: Empath Warrior Techniques
Today is a call to action. How can empaths be sensitive and strong yet still enhance their sensitivities? We will delve into this vital topic. You will address your fears or reservations about coming into your own power–and Dr. Orloff will help you release your fears so you can become an empowered empath. Going through this process as a group accelerates your ability to embrace the true power of your intuition and sensitivities. Dr. Orloff will address and lead you though a variety of centering and protection techniques so you can feel comfortable utilizing them in the world.
In these two in-depth half days, you will have the opportunity to ask Dr. Orloff questions, network with other empaths, and share your own healing process in a safe place. These events are for all sensitive people who are looking for practices to help them stay centered and grounded in stressful times, as well as for health care practitioners and those in service professions who want to heal burnout and strengthen their empathic gifts.


Recommended reading:
The Empath's Survival Guide: Life Strategies for Sensitive People
Thriving as an Empath: 365 Days of Self-Care for Sensitive People
The Empath's Empowerment Journal (Practice journaling about your empathic self)
Guide to Intuitive Healing: 5 Steps to Physical, Emotional, and Sexual Wellness
Also recommended The Power of Surrender Cards as a quick way to contact your intuition
For more information about workshops please contact Rhonda at rhonda@judithorloff.com