The Empath's Survival Guide Online Course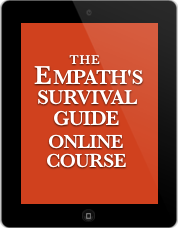 In this 9 hours of pre-recorded video learning sessions that you can watch at your convenience, Dr. Judith Orloff gives empaths and sensitive people a hands-on resource for learning the skills they need to become healthy and empowered in a world that is often coarse, heartless, and disdainful of empathy. It also includes guided meditations, weekly practices, questions for reflection and personal journaling.
The Empath's Survival Guide Online Course offers empaths practices for overcoming the challenges of highly sensitive people—and unlocking their unique empathic gifts.
8 CE credits are available for healthcare professionals.
Awakening Your Intuitive Healing Power (New!)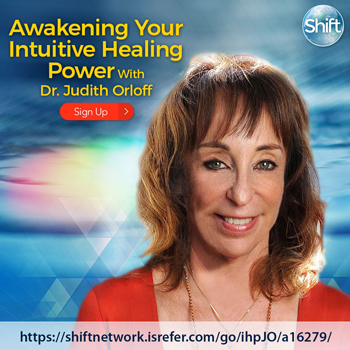 Join Dr. Orloff to learn how to unburden yourself of toxic energies as you transmute your life experiences — and explore practical tools to heal your body, your emotions, and your relationships so you can feel more centered, happy, and energized.
In this powerful 7-week course, you'll discover how to surrender whatever you're clinging to — whether it's an outdated self-belief, a relationship that no longer serves you, the painful residue of old traumas, even your current fear and anxiety…
As you'll discover, as an empath or HSP, you have the natural ability to tune in to deep healing and compassion beneath all experiences.
Secrets to Surrendering in Your Life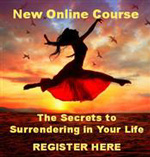 Are you longing for your life to be easier with more fun and less drama? What if you could live in "the zone," propelled by intuition toward the right people and opportunities? If you want lasting positive change, prepare to experience the ecstasy of surrender.
In this empowering 9 lesson course you will learn how surrender can transform all areas of your life from success, money, relationships, your body, illness, aging, death and the afterlife. The course includes simple yet powerful meditations, quizzes, interesting exercises plus video and audio clips from Dr. Orloff to help you master the secrets of letting go
The Power of Intuition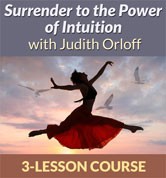 In this 3-lesson downloadable Hay House course, based on her national bestseller The Power of Surrender Dr. Judith Orloff shows you how to apply the practical and mystical tools of surrender to let go more deeply to your inner voice without doubting yourself.
You'll identify where you're clinging to old patterns of behavior that don't serve you and how to stop absorbing the stress or negativity of others. Each lesson focuses on a specific area of intuition including Reading People & Communication, Relationships & Love, and Success & Abundance.
Combating Emotional Vampires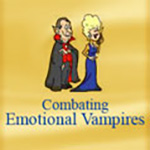 To be emotionally free you can't remain naïve about relationships. In this online course from Dr. Judith Orloff you will learn how to recognize and protect yourself from what she calls emotional vampires.
This 14 lesson course will help you to recognize the different types of vampire personalities, ascertain if you have one in your life and then give you valuable tips to use immediately on how to protect yourself from being drained.