Thriving as an Empath:
365 Days of Self-Care for Sensitive People
Sensitive, empathic people have a gift they can embrace. They have so much to offer as healers, creatives, friends, lovers, and innovators at work. Yet they often give too much at the expense of their own well-being―and end up absorbing the stress of others. "To stay healthy and happy," writes Judith Orloff, MD, "you must be ready with daily self-care practices that work."
Thriving as an Empath provides a year's worth of bite-sized offerings of self-care meditations, reflections, and journaling suggestions as daily inoculations against stress and overwhelm. If you want daily tools to put into action, this book is for you!
"Thriving as an Empath is full of inspirations for sensitive people who want to learn how to lead empowered lives and savor the joy of being alive."
—Deepak Chopra, author of You are the Universe
The Empath's Empowerment Journal , a companion to the book, is a playful, beautifully designed workbook to explore your empathic gifts. With this journal as a guide, your day-to-day experience of self-care and growth can be flowing, energizing and intuitive. This journal is your safe place just to be.
ORDER THE BOOK AND JOURNAL NOW TO GET FREE BONUS GIFTS!
Purchase Thriving as an Empath and The Empath's Empowerment Journal below and then Claim Your Bonus Gifts
---
Claim your Free Bonus Gifts Here
---
Deadline to Claim Bonus Gifts is December 31, 2019
Being an empath is a gift and a challenge that requires careful nurturing and self-understanding.
Self-care practices that feel good to your body are essential to your well-being as an empath. Building on the principles Dr. Orloff introduced in The Empath's Survival Guide, Thriving as an Empath + The Empath's Empowerment Journal bring you daily self-care practices and support for becoming a compassionate, empowered empath. You will discover how to:
Break the momentum of overwhelm and sensory overload
Heal codependency patterns and the impulse to "over-help"
Live a more open-hearted life without experiencing compassion fatigue burnout
Utilize protection and self-soothing techniques
Set healthy boundaries
Heal past trauma and PTSD
Tap ancient secrets such as drawing on the energy of each season, the four elements, sacred time, and much more
"Thriving as an Empath will inspire you every day of the year to honor yourself as a sensitive person so that your gifts of empathy and intuition will flourish. Practicing loving self-care is the key to your empowerment."
—Iyanla Vanzant, #1 New York Times bestselling author and host of Iyanla Fix My Life
"This book is a precious resource and companion that should be kept nearby and referred to again and again."
—Bruce Lipton, Ph.D., Cell biologist and author of the best-seller The Biology of Belief
"Sensitive people aren't weaklings or victims. Read this book every day to stay centered in your personal and spiritual power."
—Caroline Myss, New York Times bestselling author Anatomy of the Spirit
ABOUT THE AUTHOR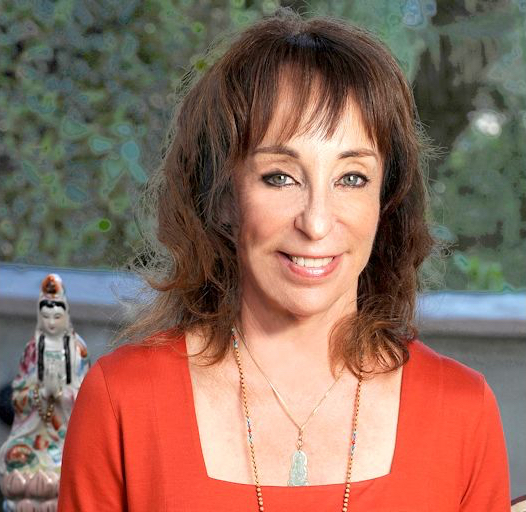 JUDITH ORLOFF, MD, is a New York Times bestselling author. She has written The Empath's Survival Guide: Life Strategies for Sensitive People and is on the UCLA Psychiatric Clinical Faculty. Specializing in the treatment of empaths, she is widely recognized as a leading voice in the fields of medicine, psychiatry, and intuitive development. Check out Dr. Orloff's Empath Survival Guide Online Course and learn about her Facebook Support Group at DrJudithOrloff.com.
JUDITH'S BOOK TOUR SCHEDULE
Los Angeles: October 22nd Vromans Books in Pasadena & Nov 2nd Mystic Journeys Crystal Gallery in Venice
New York: October 25th, 26th New York Open Center, NYC
San Francisco area: Nov. 5th East West Bookshop in Mountain View & Nov. 6th Book Passage in Corte Madera
Sebastopol, CA: Nov. 7th Copperfield's Books
Portland: Nov. 12th New Renaissance Bookshop
Seattle: Nov. 14th East West Bookshop
Phoenix: Nov. 19th Changing Hands Bookstore in Tempe
For more information about the Book Tour go to DrJudithOrloff.com.