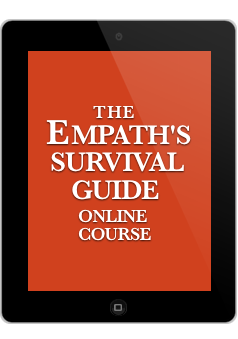 Do you want to become an affiliate? Share this online course with your community and earn 35% commission on each sale.
To sign up and receive more information contact Sounds True affiliate director Angela Sparks HERE


Register as a participant for The Empath's Survival Guide Online Course HERE

Description of Course
In this 9 hours of pre-recorded video learning sessions that you can watch at your convenience, Dr. Judith Orloff gives empaths and sensitive people a hands-on resource for learning the skills they need to become healthy and empowered in a world that is often coarse, heartless, and disdainful of empathy. It also includes guided meditations, weekly practices, questions for reflection and personal journaling.
The Empath's Survival Guide Online Course offers empaths practices for overcoming the challenges of highly sensitive people—and unlocking their unique empathic gifts.
Complete course description HERE.
Thank you for becoming an affiliate,
Dr. Orloff and staff