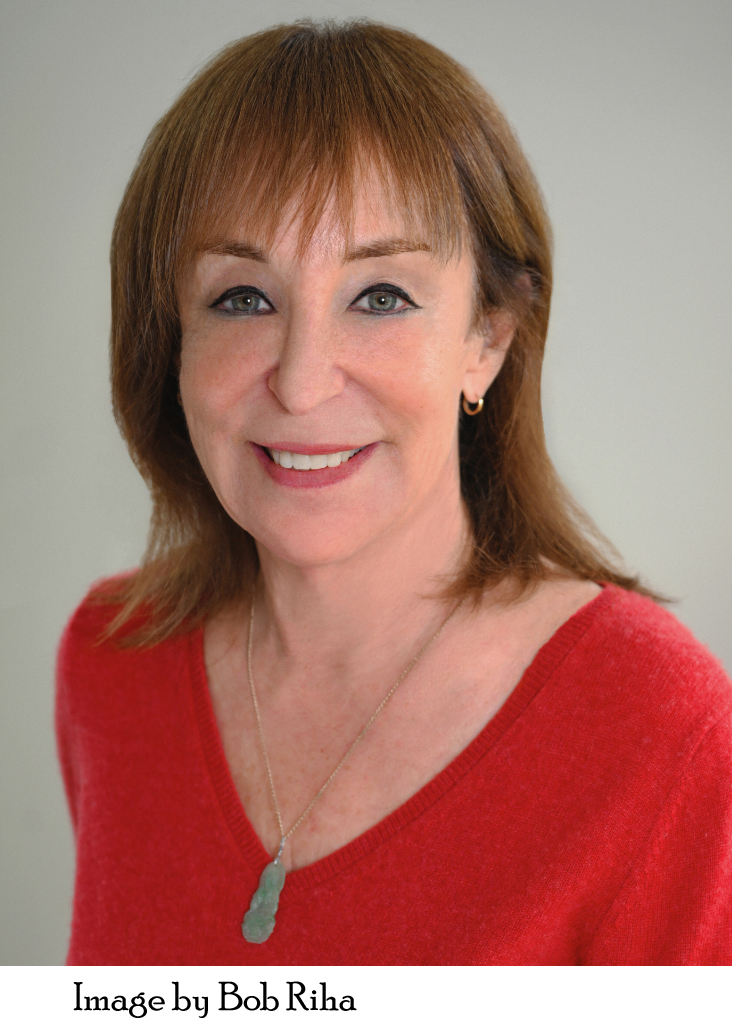 Transforming the face of psychiatry, Judith Orloff MD asserts that we are the keepers of an innate intuitive and empathic intelligence so perceptive that it can help us heal — and prevent illness. Yet these qualities along with spirituality are the very aspects of our wisdom often disenfranchised from conventional health care.
Dr. Orloff is accomplishing for psychiatry what physicians like Dean Ornish have done for mainstream medicine — she is proving that the links between physical, emotional, and spiritual health can't be ignored. Nation Magazine calls her one of the "FRONTIER PEOPLE" in health who is unsatisfied with the existing order and pushes for an expansion of knowledge. The Los Angeles Times calls Dr. Orloff "a prominent healer."
Dr. Orloff is a New York Times bestselling author and is on the UCLA psychiatric clinical faculty where she supervises psychiatric residents. She received her medical degree from the University of Southern California School of Medicine and completed her psychiatric residency at UCLA. Dr. Orloff comes from a lineage of twenty-five physicians in her family, including both parents. She specializes in treating empaths and sensitive people in her Los Angeles based practice and online internationally.
Dr. Orloff offers Empathy Training Programs to businesses and organizations such as Google Talks, Google Summit for UX Managers, TEDx Asia Gateway, Mass General Brigham Hospital group, and Woman's Mental Health Consortium. In these programs, she teaches empathic leadership skills along with other practical empathic tools to doctors, corporate teams, leaders, managers, customer service and trainers. Dr. Orloff has also spoken at the American Psychiatric Association, Google-LA, Google Dev week, TEDx U.S., and Fortune Magazine's Most Powerful Women's Summit.
Dr. Orloff has been called the "godmother of the empath movement." Her new book The Genius of Empathy presents practical skills to develop the superpower of empathy in your daily life. Her book The Empath's Survival Guide: Life Strategies for Sensitive People (400K copies sold, Sounds True, 2017) is an invaluable resource to help all sensitive people develop healthy coping skills in our high-stimulus world without experiencing compassion burnout. Empaths can then fully embody their gifts of intuition, creativity, and compassion. Dr. Orloff has also written Thriving as an Empath: 365 Days of Self-Care for Sensitive People and The Empath's Empowerment Journal.
In Dr. Orloff's first book, Second Sight, she chronicles her struggles embracing her gift of intuition and how she integrated it into mainstream medicine. Her second book, Guide to Intuitive Healing, shows how breakthroughs in healing our body, emotions, and sexuality can be accomplished by listening to intuition. Positive Energy, which has been translated into 25 languages, takes a probing look at the global epidemic of exhaustion and how we can reverse it using strategies to build energy and combat draining people. Her New York Times bestseller, Emotional Freedom, describes how to transform negative emotions into positive ones. The Power of Surrender describes the importance of letting go in everyday life–an enlivening, sane alternative to pushing, forcing, and over controlling people and situations.
Dr. Orloff's work has been featured in the New York Times, O Magazine, Forbes, Newsweek, USA Today, Wall Street Journal, Self, Cosmo, Washington Times, Teen Vogue, Scientific American, the New York Post and Psychiatrist.com. She has appeared on The Today Show, The Dr. Oz Show, CBS Early Show, CNN, PBS, BBC, and NPR. Dr. Orloff is also a blogger on Elephant Journal, The Minds Journal, and Psychology Today. More information at www.drjudithorloff.com.
Click HERE for more information on Dr. Orloff's Empathy Training Programs for the workplace.
---
TEDx Gateway Asia
Thank you for an outstanding session on the power of empathy for TEDx Gateway Asia. Your range and manner conveyed the importance and breadth of empathetic EQ and skills.
Ralph Simon
New England Journal of Medicine
Judith Orloff, a psychiatrist from UCLA, advises physicians on improving their intuitive powers. Her simple but powerful message is "Listen to your patients."
The New England Journal of Medicine
USA Today
Dr. Orloff voices the message that intuition works as a potent therapeutic force that can help us lead smarter, saner lives. She is a serene maverick.
USA Today
UCLA Medical Student
Thank you so much for mentoring me during that initial rocky phase of med school. You helped me find the strength to stick it out.
UCLA Medical Student
Next Ave (PBS site)
Dr. Judith Orloff is a model for balancing fierce left-brain intellect and right-brain compassion.
New Avenue-PBS
Psychology Today
Dr. Orloff is a pioneering therapist who counsels the highly empathic.
Psychology Today
---

Dr. Orloff was voted "Most Inspirational Person" for the Readers Choice awards on About.com (a New York Times site.)
The Sunday Times Style in London calls Dr. Orloff "the positive energy guru."