Are you an empath? Take the test here to determine your empath score.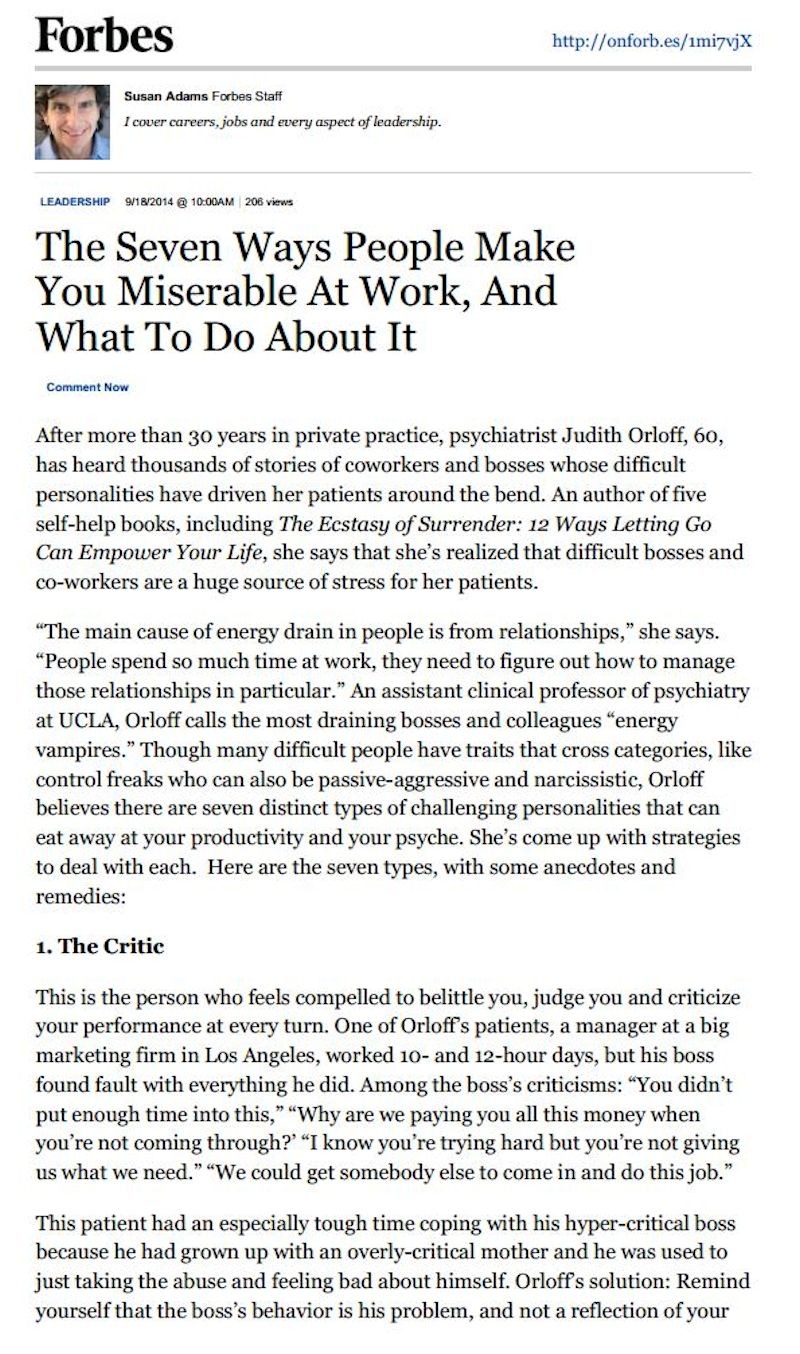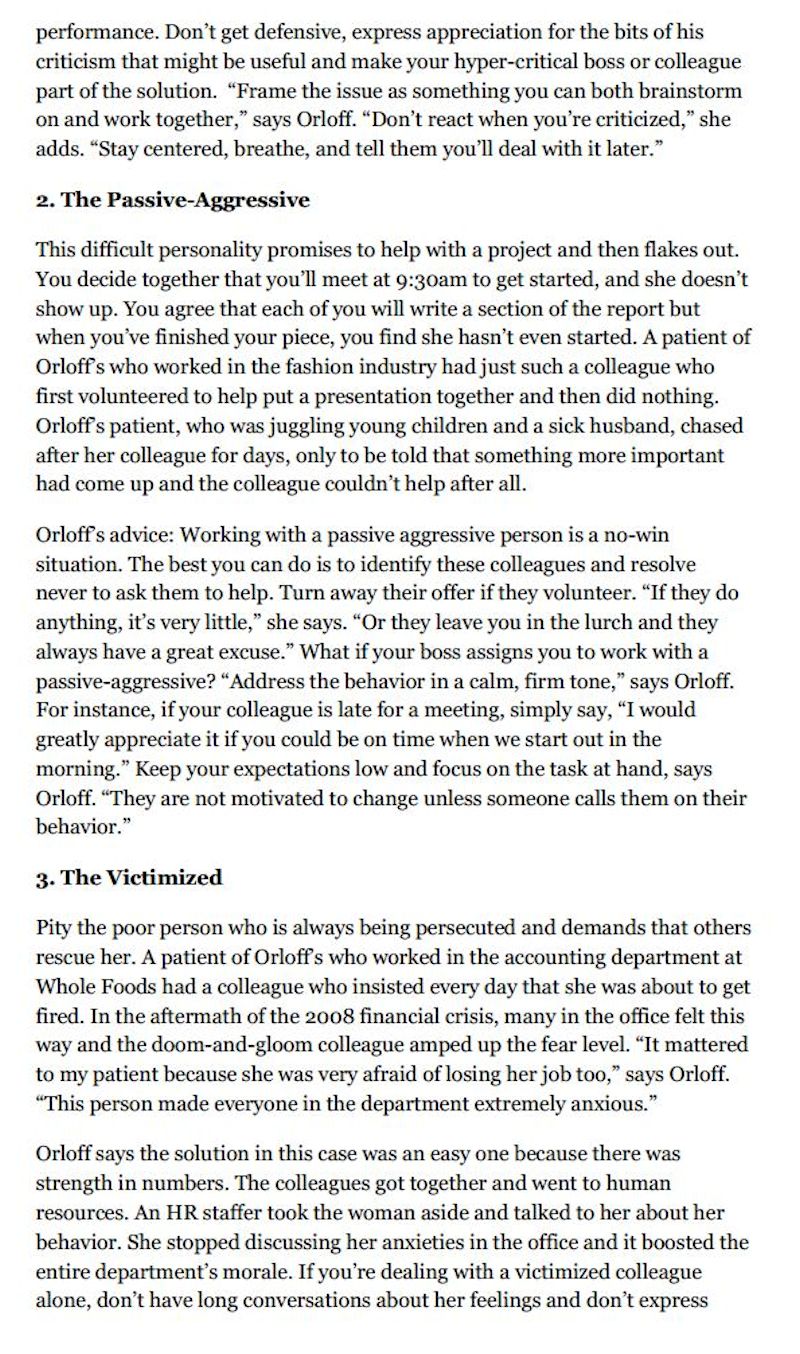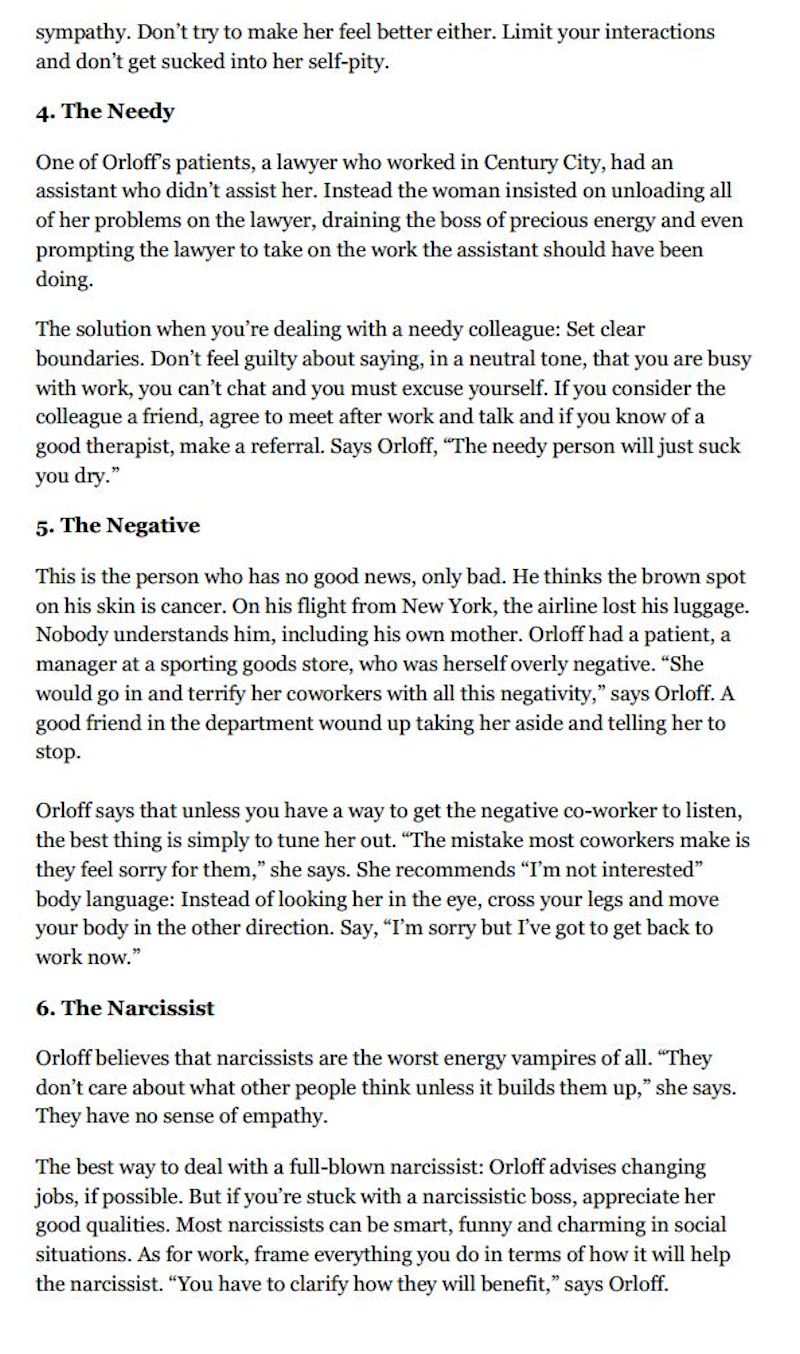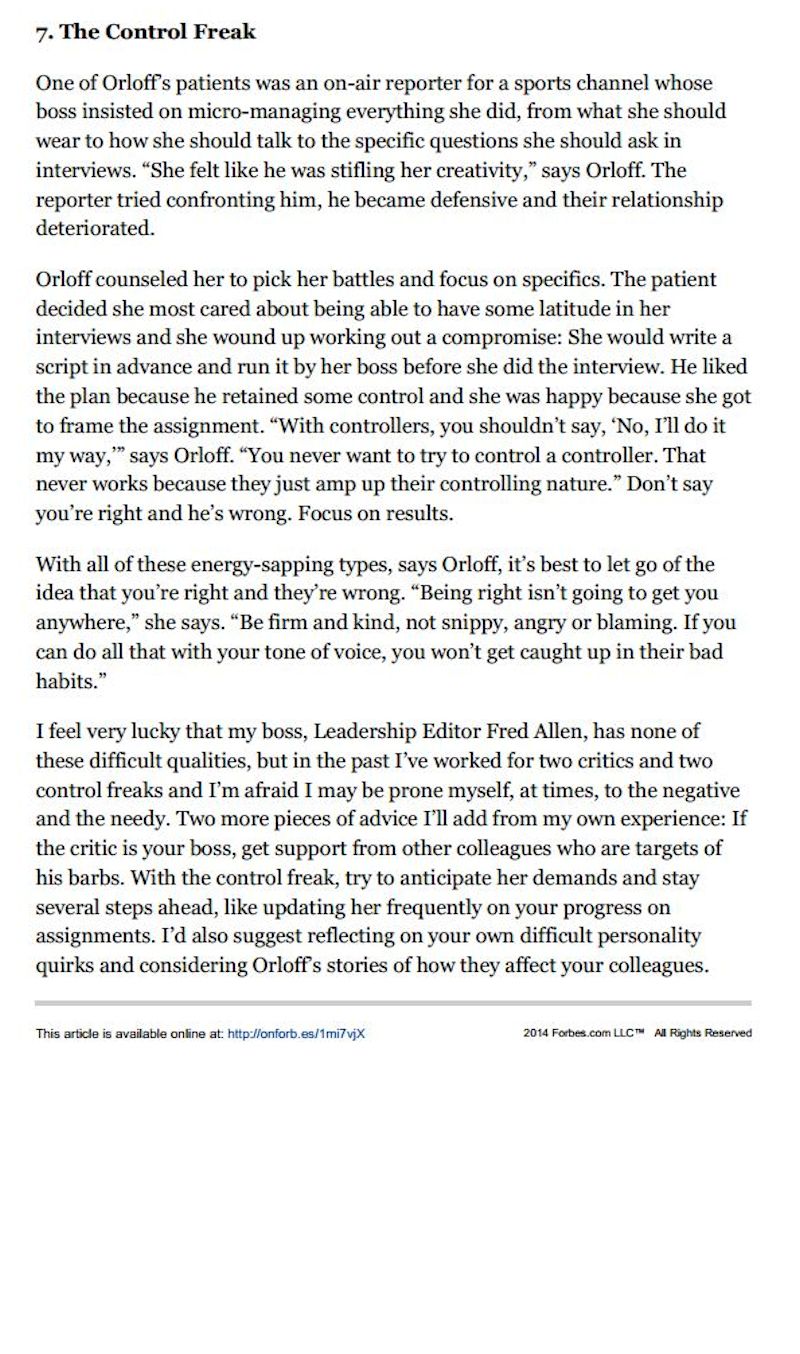 Summary of Article
In my psychotherapy practice, I've seen that relationships at work are a huge source of stress for many of my patients. From the negative co-worker who is always full of bad news, to the narcissist that has no empathy for others, to the critical boss that keeps us on pins and needles each day, the work environment is a vibrant playground for social and emotional interactions. The main cause of energy drain in many people is from their work relationships. For empaths and other sensitive people, this can be especially difficult since empaths absorb the stresses and emotions of others directly into their own bodies.
In this article in Forbes, I discuss the seven distinct types of challenging personalities that can make you miserable at work and then offer anecdotes and remedies for each.
Read the full article on Forbes here.