Are you an empath? Take the test here to determine your empath score.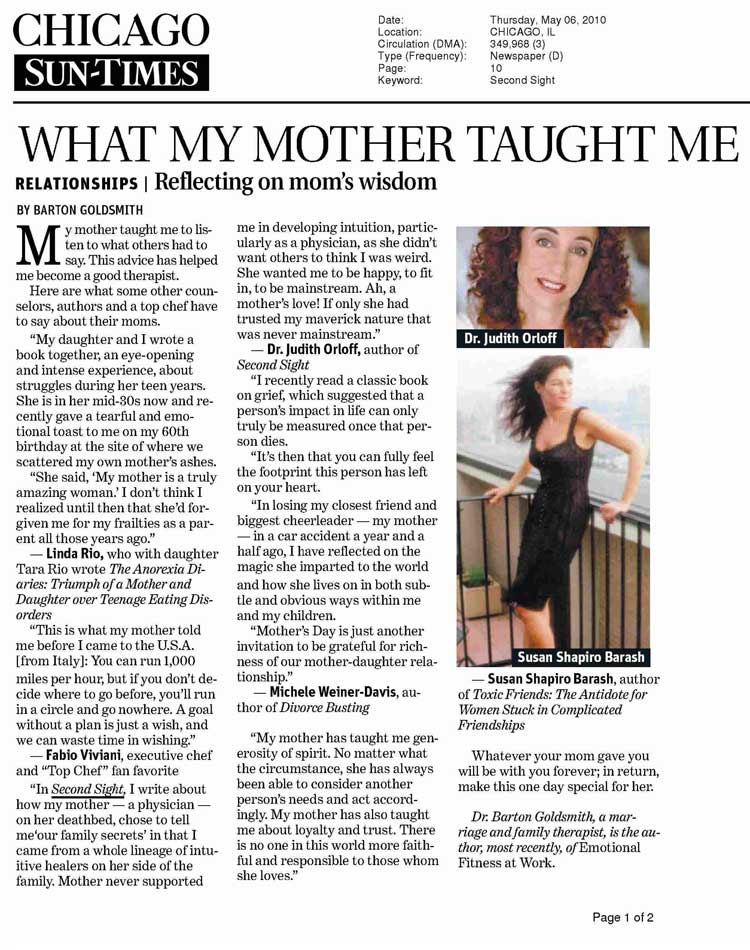 Summary of Article
In Chicago Sun Times article, I share an excerpt from Second Sight. This is my memoir about how, as a psychiatrist and a woman, I learned to embrace my intuition and empathic sensitivities.
My mother, who was also a physician, was a powerful role model for me. However, she often fought with her intuition. She wanted to fit in with her doctor colleagues and the medical world, and didn't want to be considered "weird." She didn't feel they would understand intuition so she hid her intuitive abilities and did not encourage me to embrace mine.
As I wrote in Empath's Survival Guide: Life Strategies for Sensitive People, raising empathic children offers great gifts to all parents. Children can bring not only emotional bonding and a sense of family but also wonder, tenderness, and fun. Fathers and mothers who are empaths experience great joy and nurturing in their roles. The guidance they provide their sons and daughters is a sacred contribution to their children's growth.
When empaths have self-care strategies, they become incredible parents because of their compassion, intuition, and ability to support their children's own sensitivities.