Are you an empath? Take the test here to determine your empath score.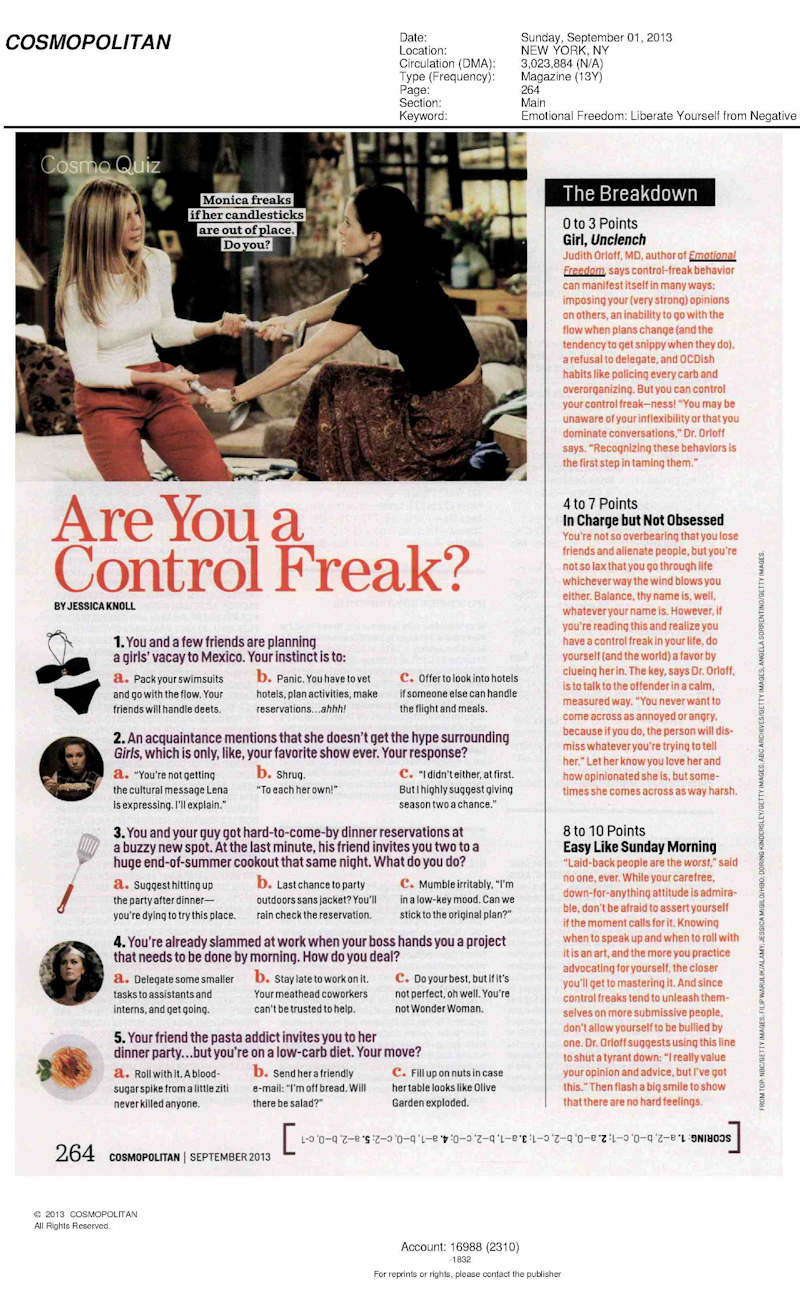 Summary of Article
For self-proclaimed "control freaks," giving up control can push us outside of our comfort zone and into the unknown. Controlling behaviors can take many different forms such as not delegating tasks to others, inflexibility over dinner plans, or obsessing over calorie and carb intake. Over time, this need to control all of the details of our lives can actually lead to our own unhappiness. Recognizing these controlling behaviors and then learning to let go and surrender is the most effective approach to finding our own happiness. In this Cosmo article, I share strategies to overcome one's controlling tendencies and also how to protect yourself if you come in contact with a control freak.
How Surrendered Are You? Take the quiz here to determine your score.