How to tell if you're an empath? Take the quiz here.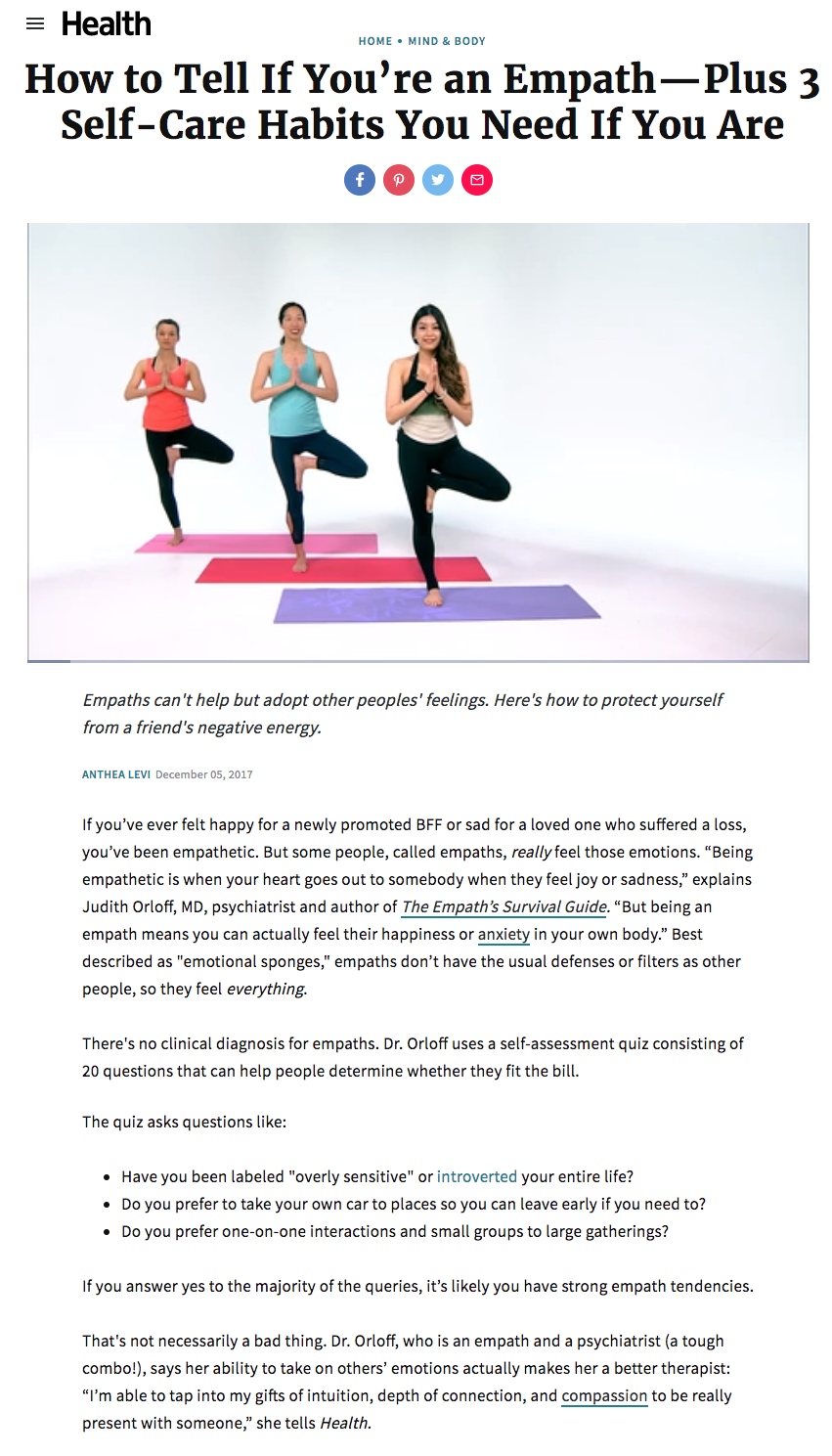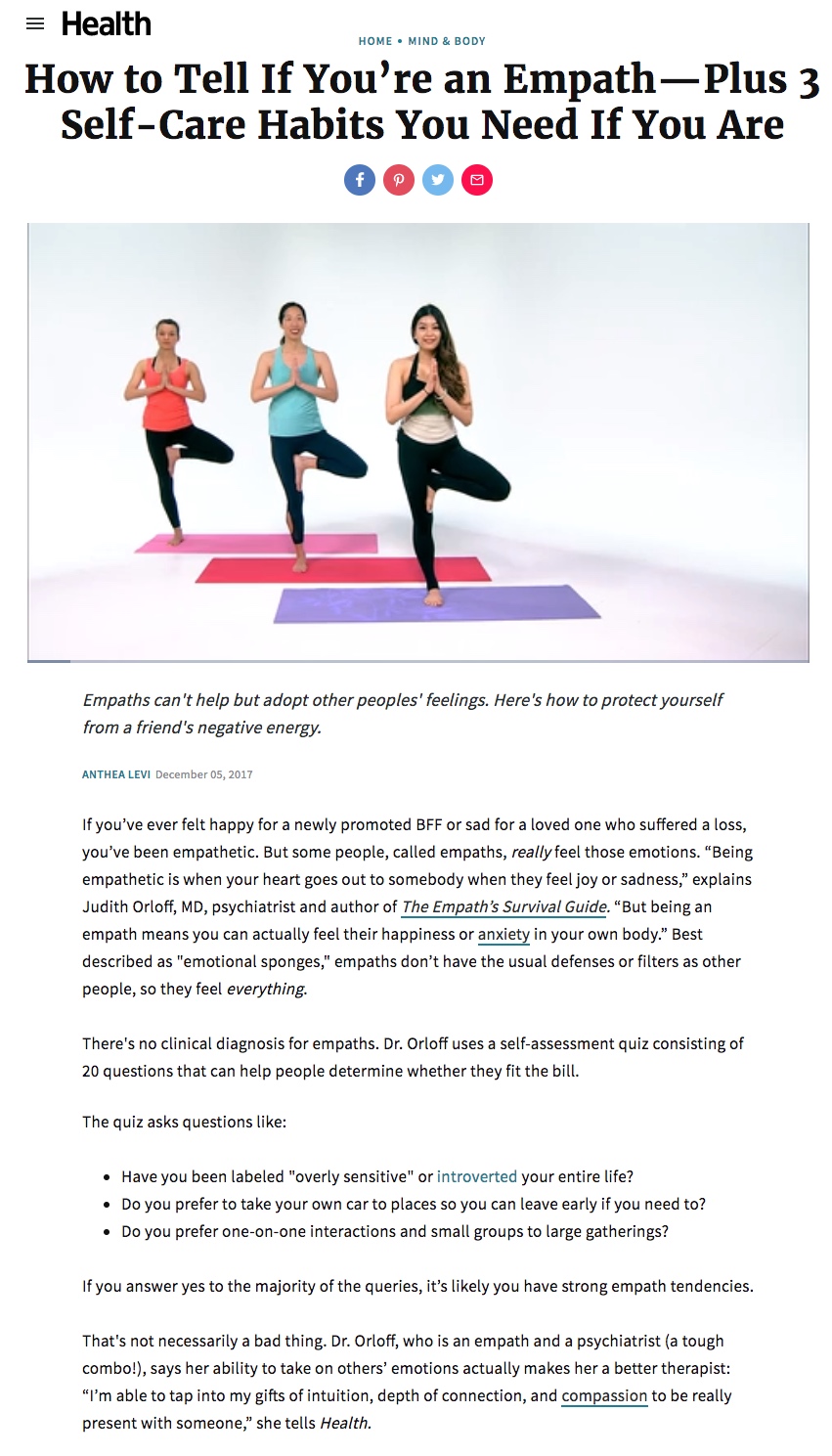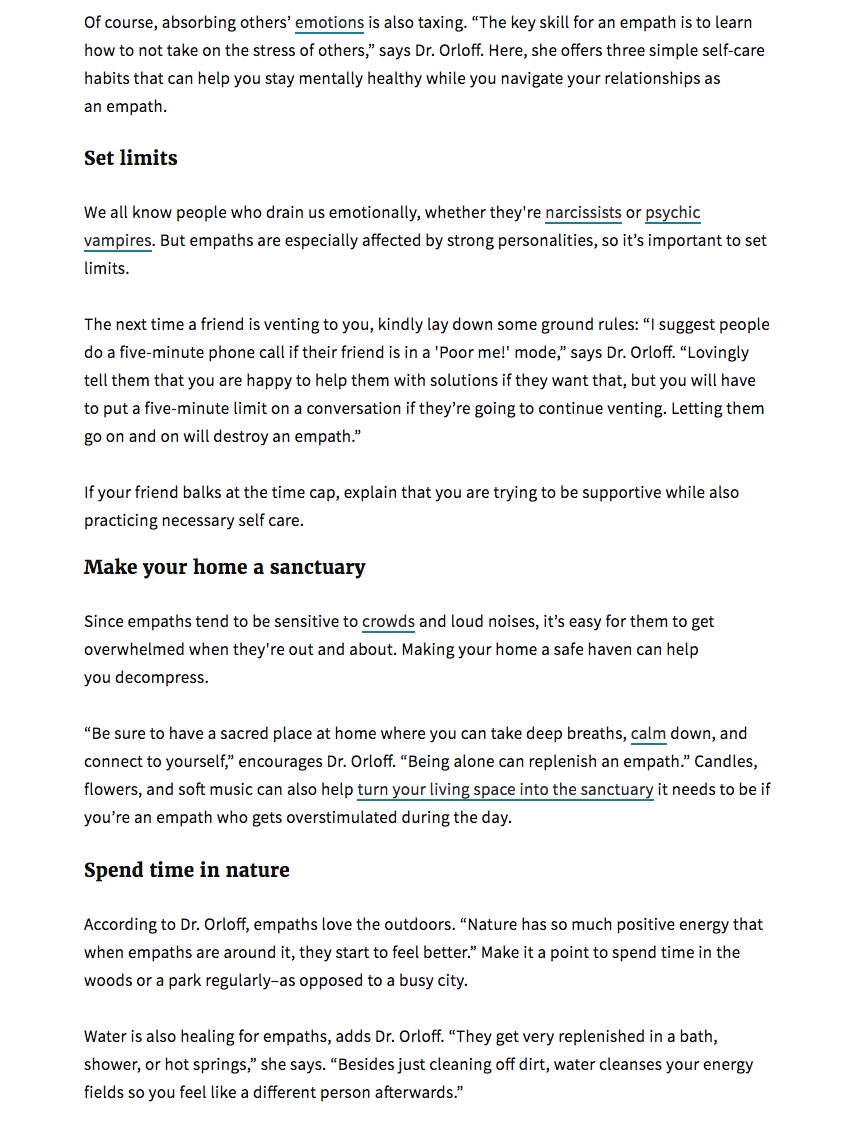 Summary of Article
Have you been labeled as "overly sensitive" or introverted? Do you prefer to take your own car to places so you can leave early if you need to? Do you prefer one-on-one interactions and small groups instead of large gatherings?
If you answered "yes" to these questions, you may be an empath.   Being an empath is different from being empathetic. Being empathetic is when your heart goes out to someone else. Being an empath means you can actually feel another person's happiness or sadness in your own body.
Being an empath is an incredible gift. The key skill is to learn how to not take on the stress of others.  In my interview for Health.com, I share how to tell if you're an empath and the three self-care habits to stay mentally healthy in relationships with others.
Read the full article on Health.com here.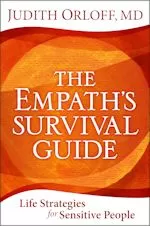 Judith Orloff, MD is the author of The Empath's Survival Guide: Life Strategies for Sensitive People, upon which her articles are based.
Dr. Orloff is a psychiatrist, an empath, and is on the UCLA Psychiatric Clinical Faculty. She synthesizes the pearls of traditional medicine with cutting edge knowledge of intuition, energy, and spirituality. Dr. Orloff also specializes in treating empaths and highly sensitive people in her private practice. Dr. Orloff's work has been featured on The Today Show, CNN, the Oprah Magazine and USA Today. She is a New York Times best-selling author of Emotional Freedom, The Power of Surrender, Second Sight, Positive Energy, and Guide to Intuitive Healing.  More information at www.drjudithorloff.com.