Are you an empath? Take the test here to determine your empath score.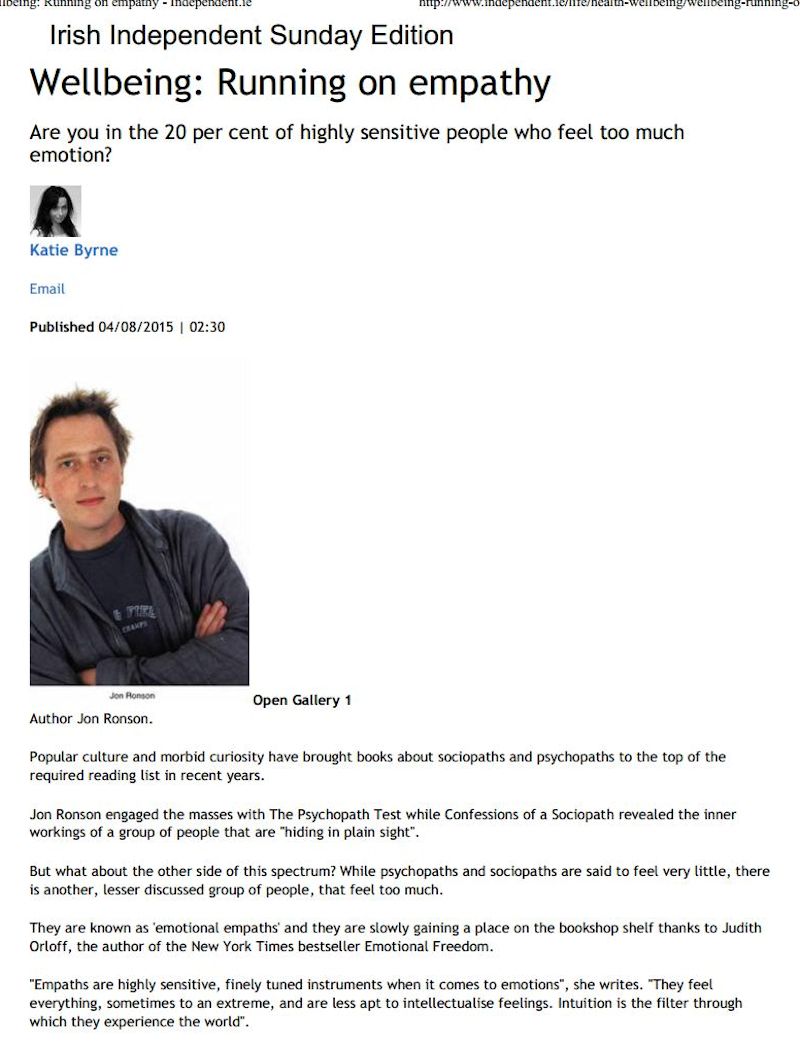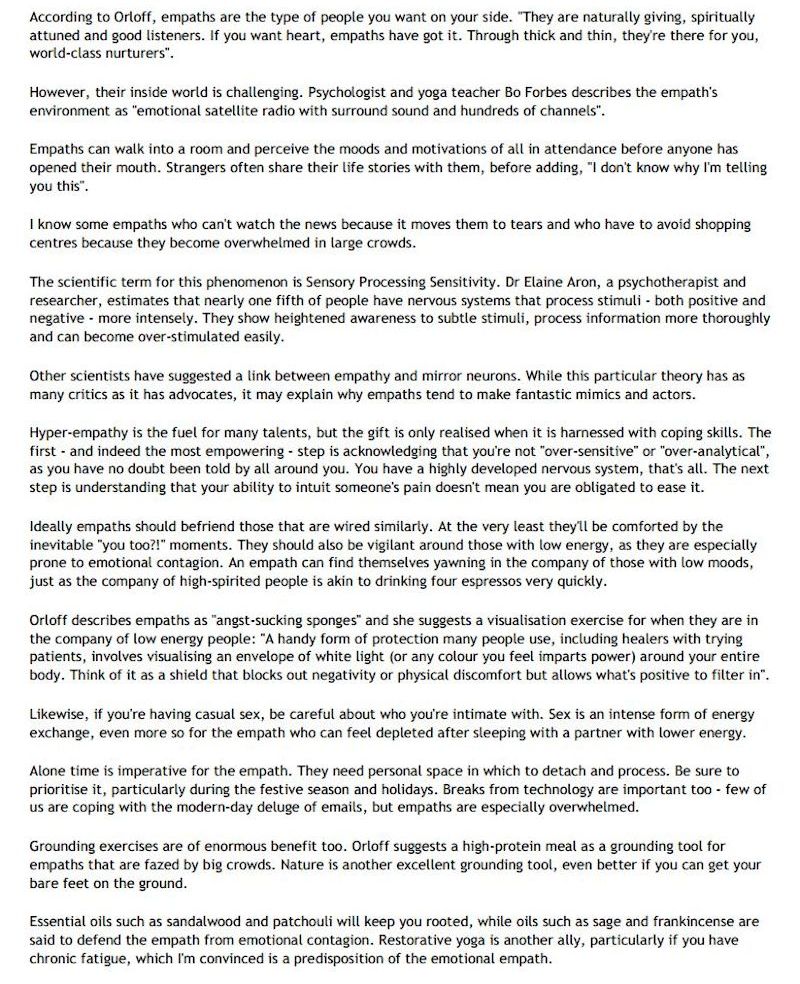 Summary of Article
Have you ever wondered if you feel too much? Empaths are highly sensitive people that sometimes feel emotions to an extreme. And they're not just feeling their own emotions. They're also absorbing the stresses and emotions of others directly into their own bodies.
Being empathic has incredible benefits such as greater intuition, compassion, creativity and a deeper connection to other people. If you want heart, empaths have got it. But living in this state of high sensitivity also comes with its challenges, such as becoming easily overwhelmed, over-stimulated, and exhausted. Those who are not aware of their empathic abilities may be inclined to use food, alcohol, and drugs to unconsciously numb their emotions.
In this article by the Irish Independent, I share the characteristics of empaths and the skills they can hone to fully embrace their unique gifts without constantly having feelings of overwhelm.
Read the full article on the Irish Independent here.