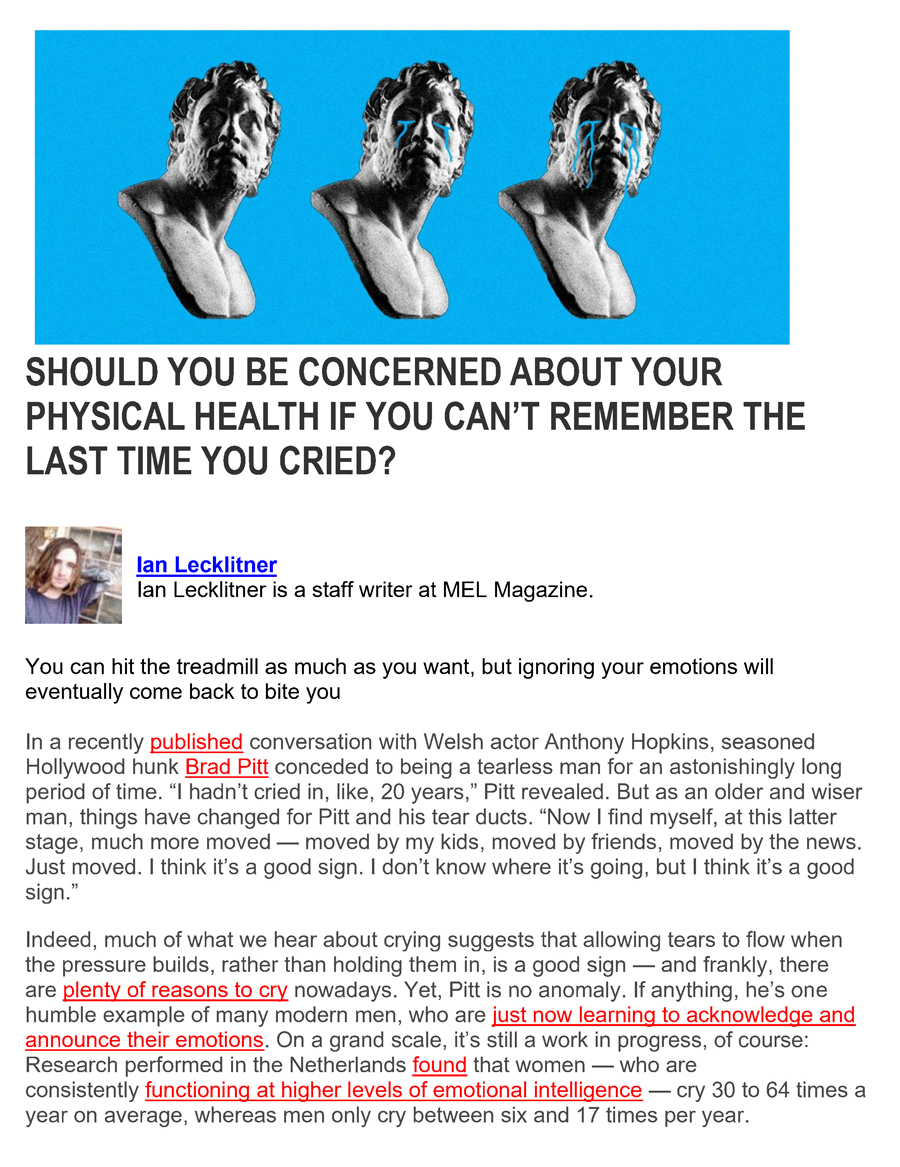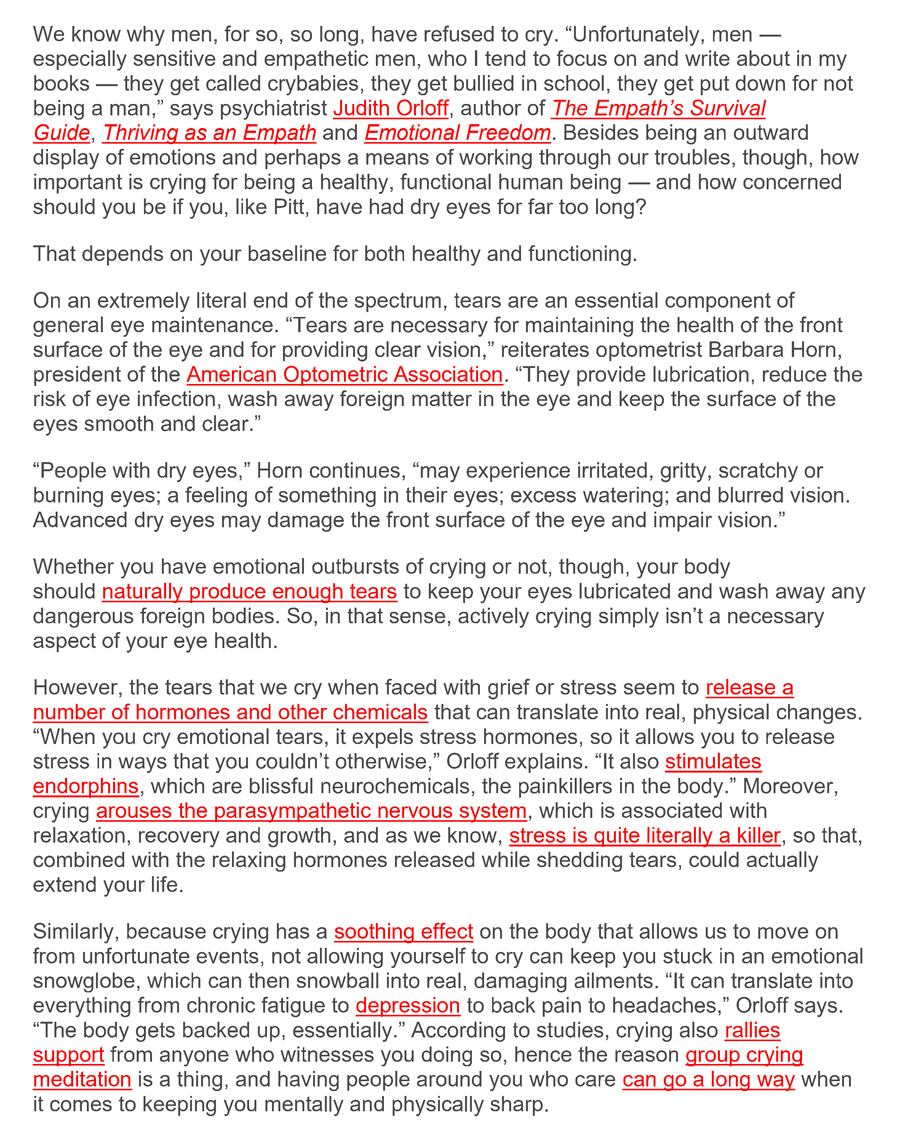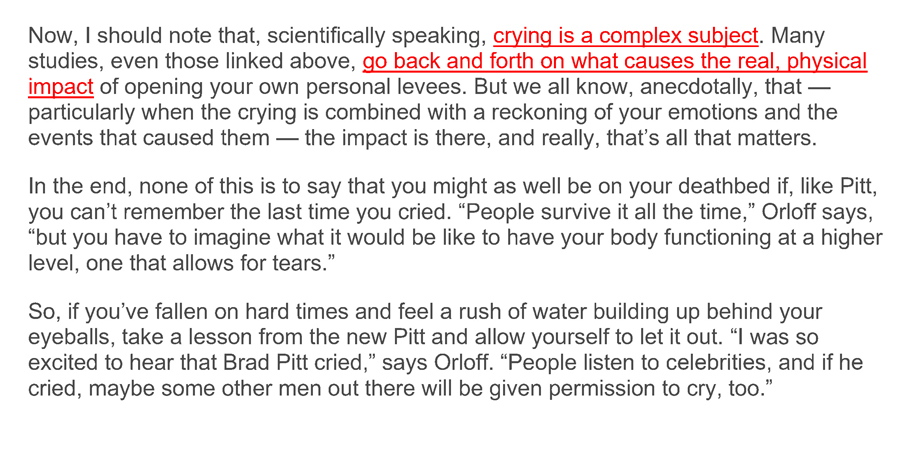 Celebrating the Sensitive Man
Brad Pitt just cried for the first time in 20 years! Bravo Brad! Sensitive men are incredibly attractive. They are path-forgers in the new paradigm of the evolved man. Strong and sensitive. Intuitive and powerful. They're able to give and receive love without ambivalence, being "unavailable," or commitment phobia.
In my books, "The Empath's Survival Guide," and "Emotional Freedom," I write extensively about the power of empaths and describe strategies for how empaths can stay centered and strong in an overwhelming world. Since I'm an empath and worship sensitivity, I want to help empathic men (and women) cultivate this asset and be more comfortable with it. Empathic men often have a harder time than women because in Western culture sensitivity may be seen as a weakness or too "feminine." This is a huge misconception. The new evolved man is skillful in balancing both the masculine and feminine in himself, embodying his full power.
The great beauty of male empaths is that they can feel where you are coming from. Some can do this without taking on people's feelings. However, for better or worse, others, like myself and many of my patients, can become emotional sponges for other people's stress. This often overrides the sublime capacity to absorb positive emotions. If empaths are around peace and love, their bodies assimilate these and flourish. Negativity, though, often feels assaultive, exhausting. Thus, empaths are particularly easy marks for emotional vampires, whose fear or rage can ravage them. As a subconscious defense, empathic men may gain weight as a buffer. Plus, an empath's sensitivity can be overwhelming in romantic relationships; many stay single since they haven't learned to negotiate their special cohabitation needs with a partner.
A man's empathy allows him to love more fully and be more committed in a loving relationship. But empathic men must nurture their sensitivities while also grounding themselves in their power and setting boundaries with negative people so they aren't drained.
If you're an empathic man click HERE to learn strategies to find balance.