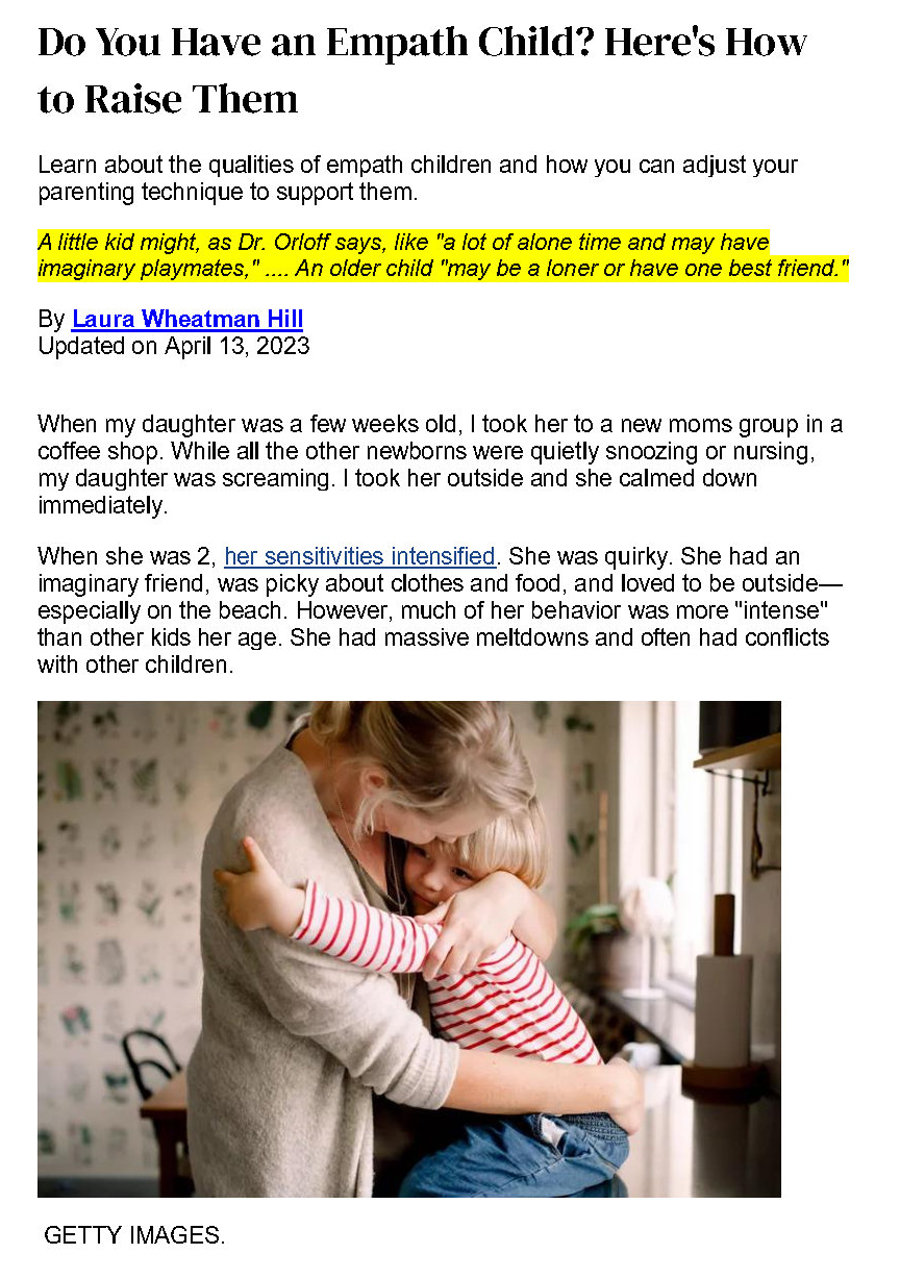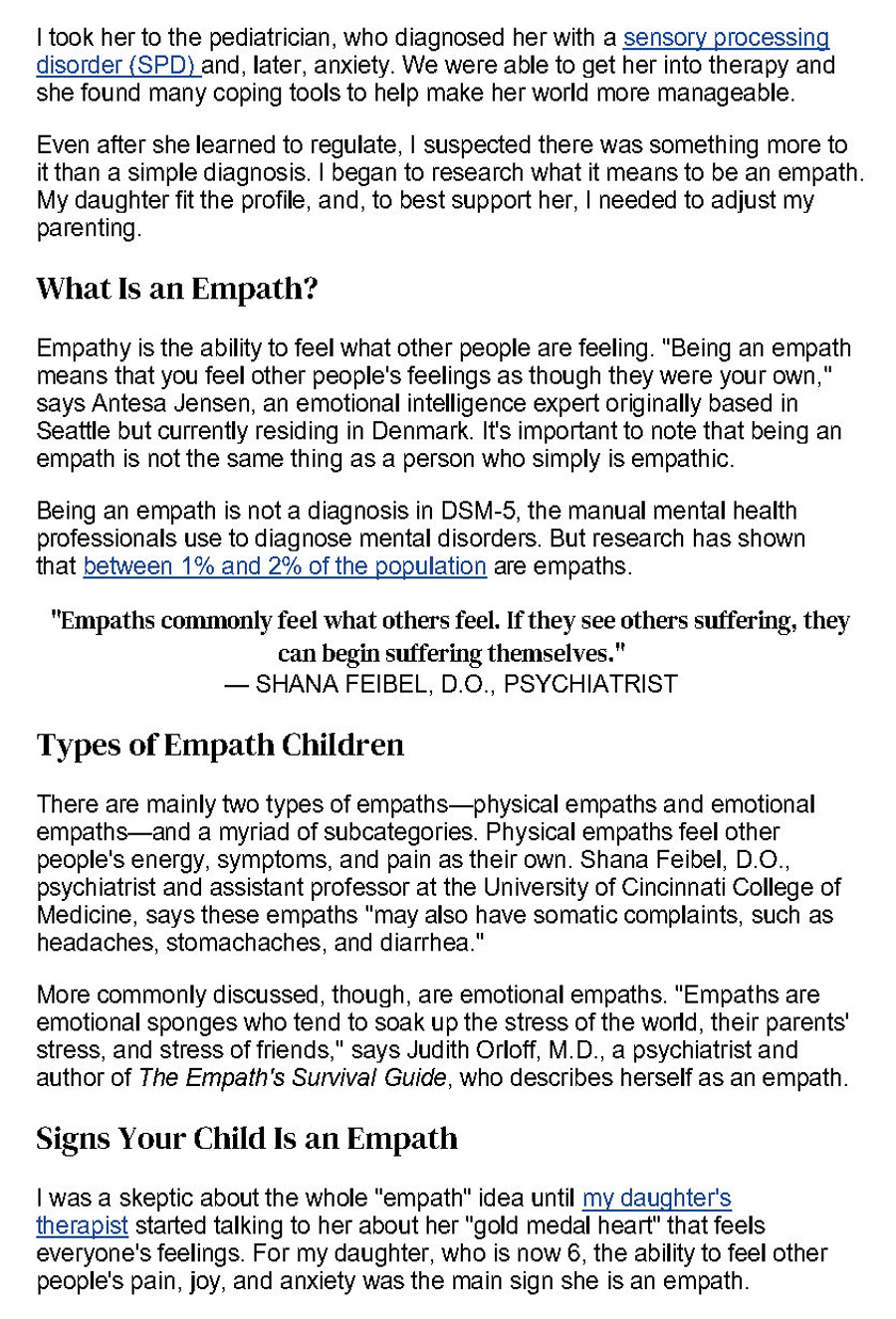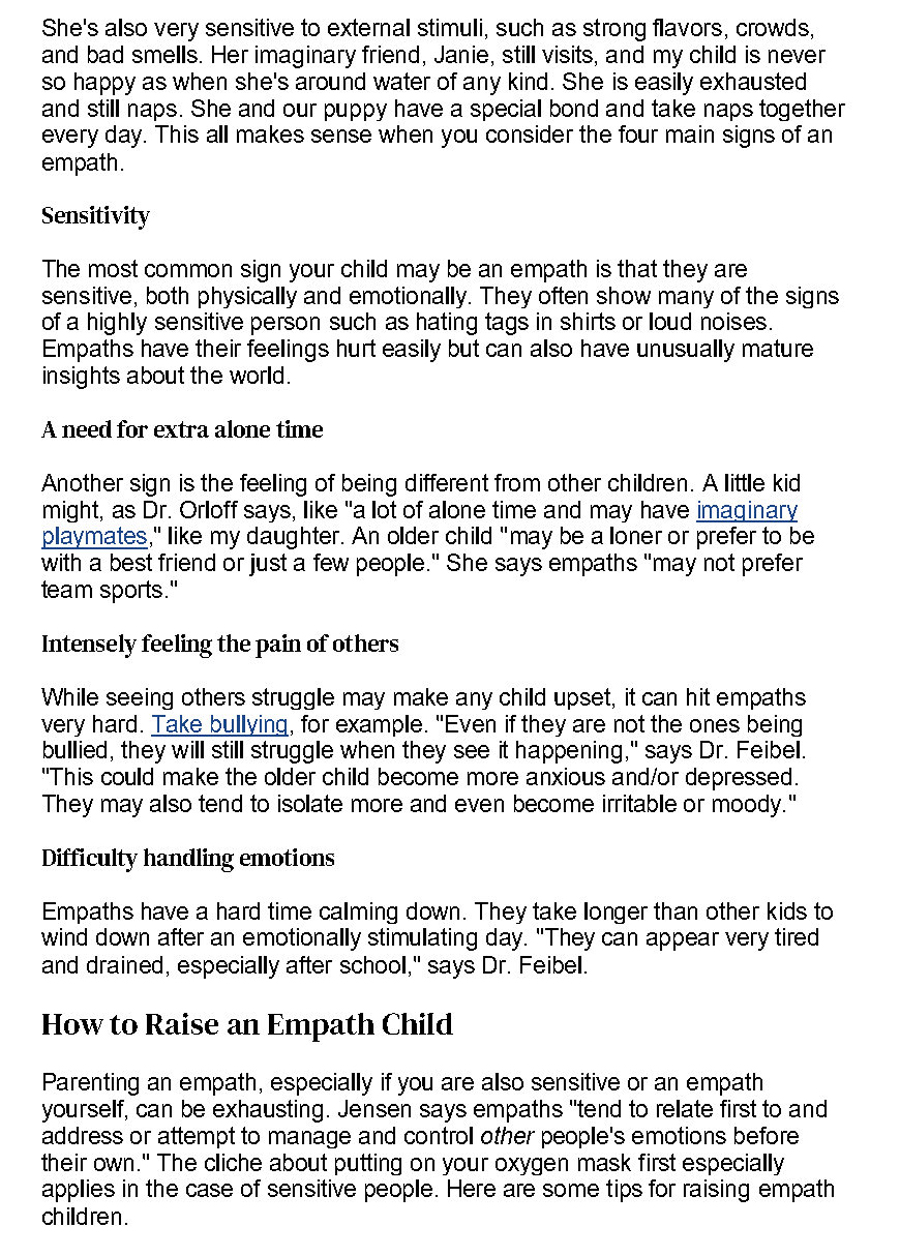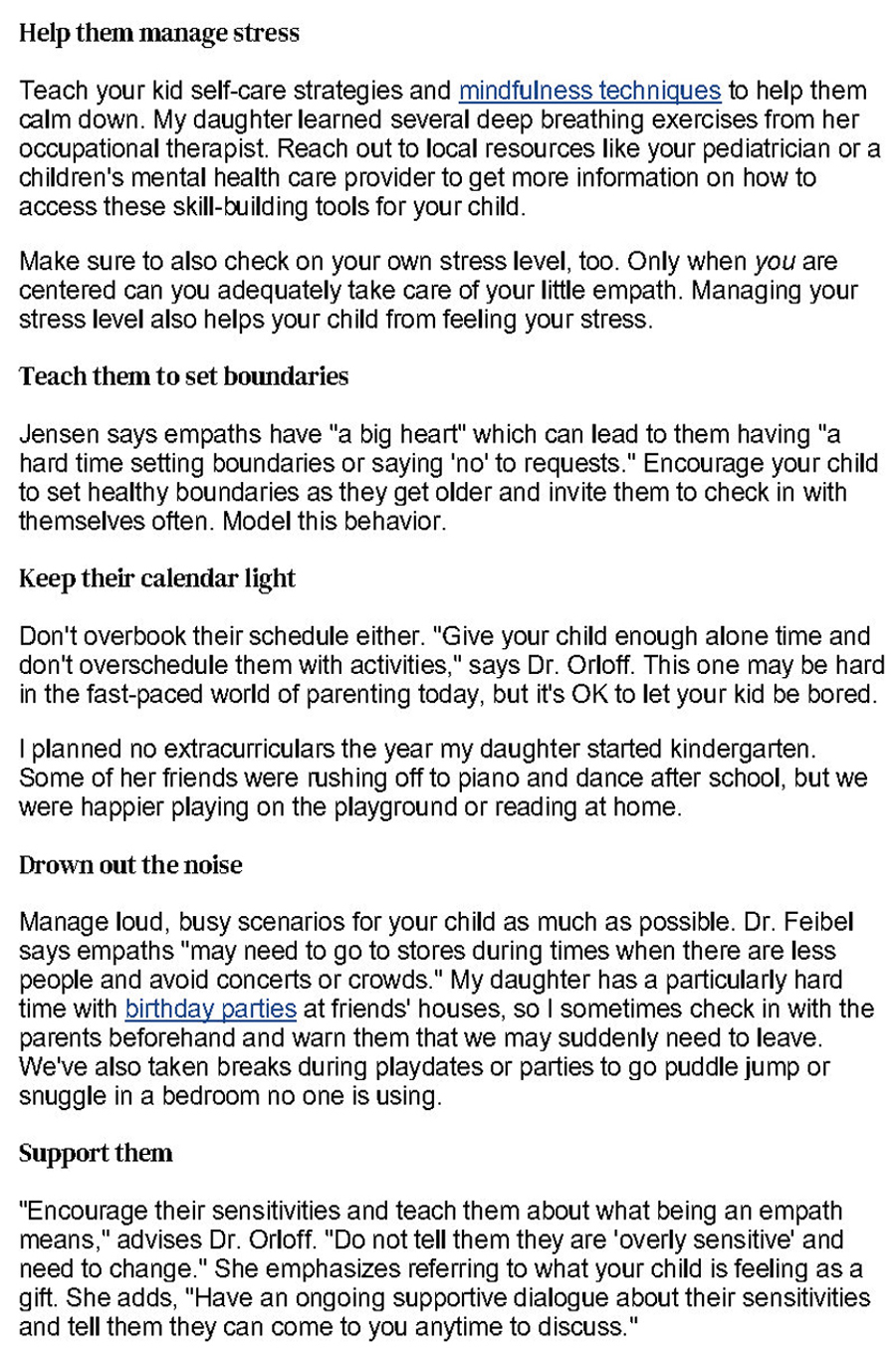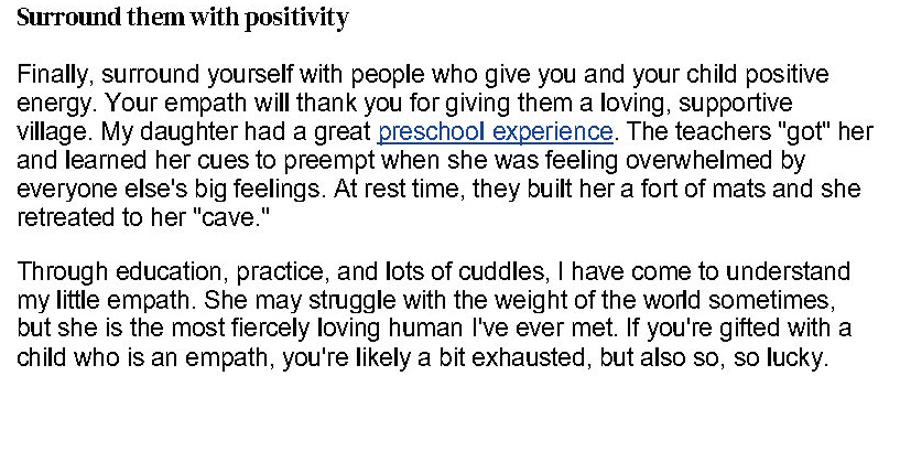 Is Your Child an Empath?
As an empathic child, I received no support from my physician-parents about my sensitivities–not because they didn't love me, but because they didn't know what an empath was and were never taught how to understand my special needs. They wanted me to be happy, but they didn't think encouraging my sensitivities would lead me there. They called me "overly sensitive" and said that I needed a "thicker skin." These "helpful" comments made me believe there was something wrong with me. Because I felt misunderstood and invisible as an empathic child, I have become especially passionate about educating parents about raising their empathic children.
Knowing that your child is an empath is the first step toward bringing out the best in him or her. Then you can support your son's and daughter's sensitivities as an expression of their excellence, compassion, and depth. To determine if your child is an empath, take the following assessment from The Empath's Survival Guide: Life Strategies for Sensitive People.
Is Your Child an Empath?
Here's how to score this assessment. 10-12 yeses indicate this child has extremely strong empathic traits. 7-9 yeses indicates strong empathic traits. 4-6 yeses indicate moderate empathic traits. 1-3 yeses indicate some empathic traits. Zero yeses indicate that the child is not operating primarily as an empath.
No matter where your child is on this spectrum, he or she would benefit from being taught to honor his or her specific sensitivities.