Are you an empath? Take the test here to determine your empath score.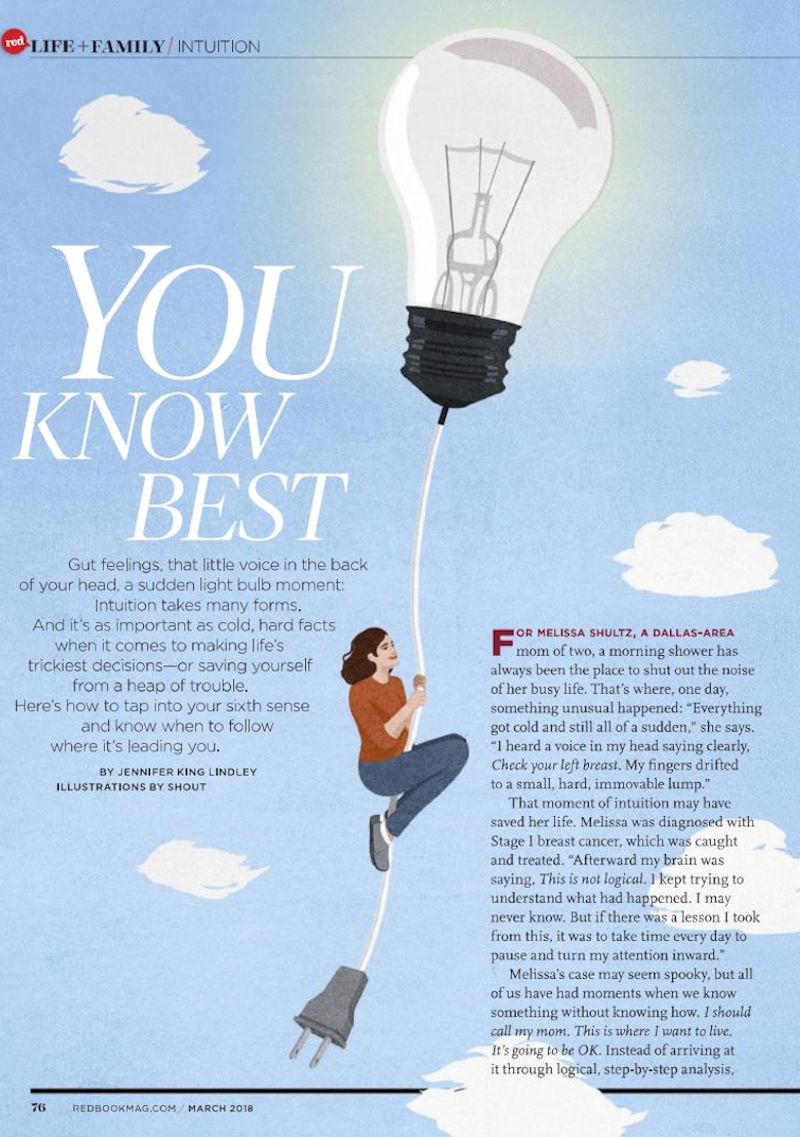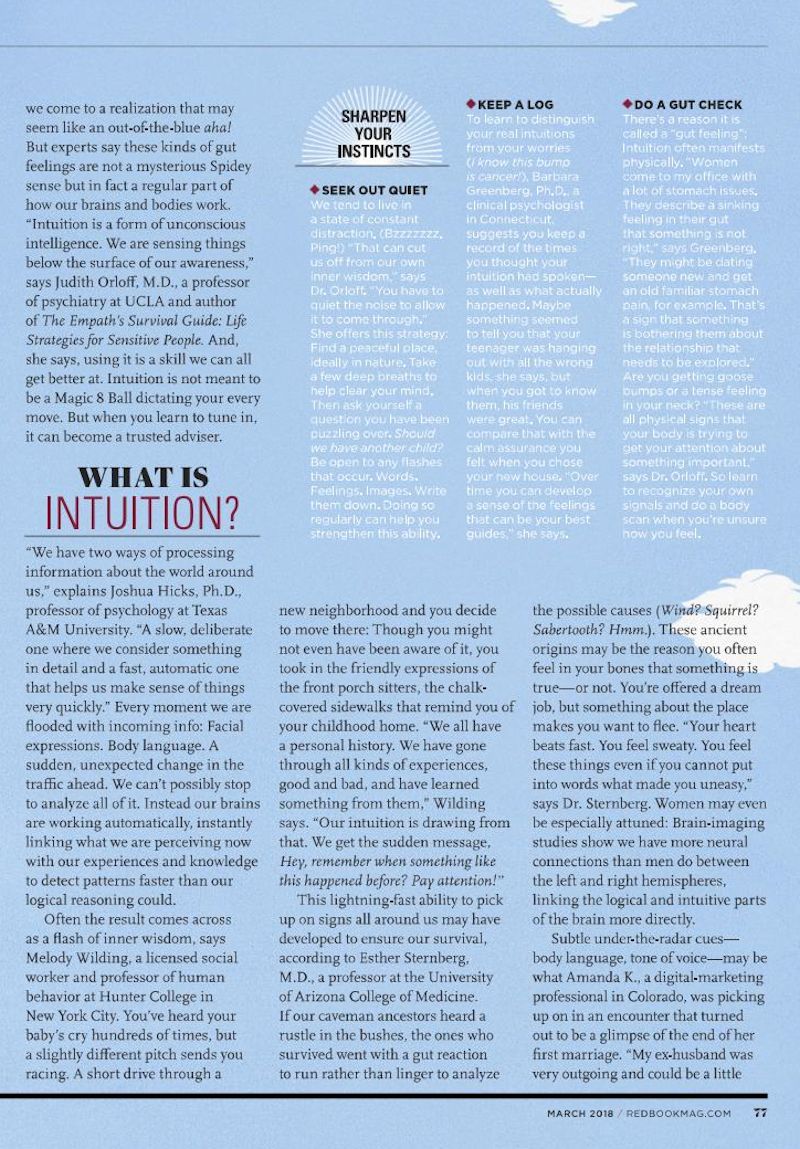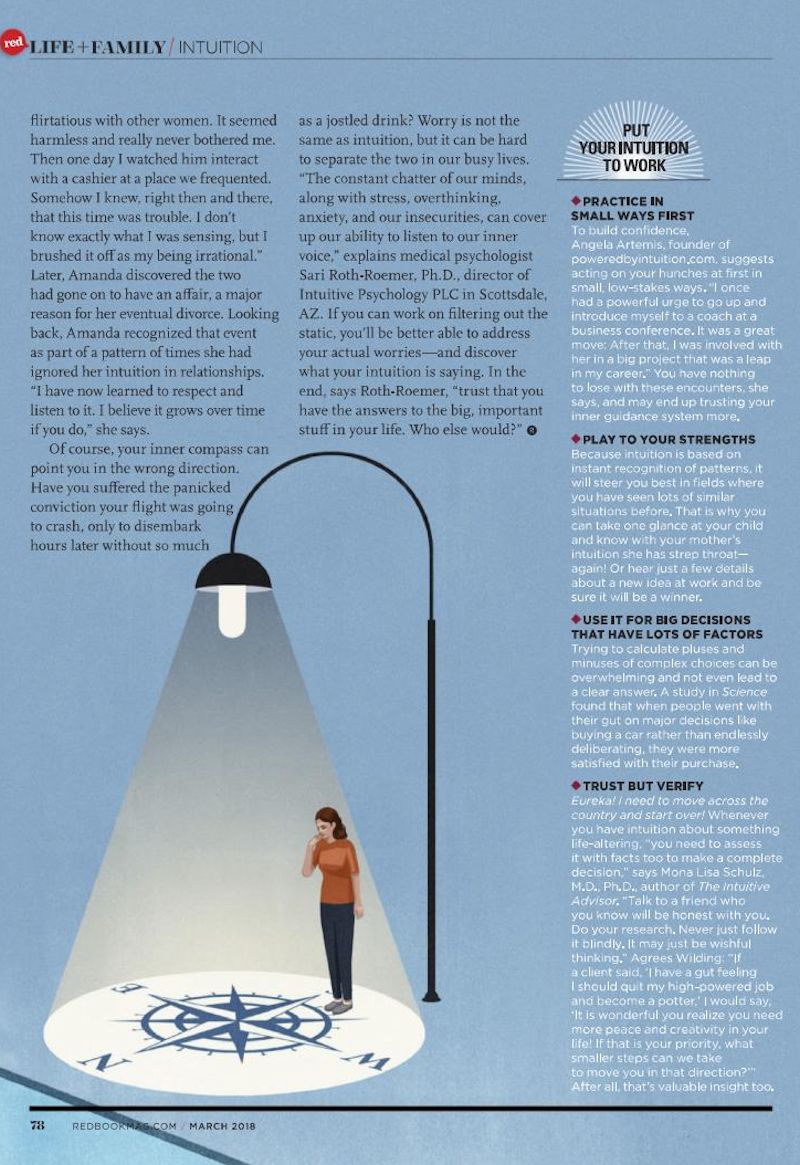 Summary of Article
As an intuitive psychiatrist I worship my high octane intuitions. I owe the blessing of becoming a physician to one. However, at twenty, when an unwavering inner voice told me I was going to medical school, it was the last thing I thought I wanted. This gut centered voice committed to your happiness, health, and survival, is, with practice, accessible to everyone. But when you deviate even a nano-fraction from your inner voice, energy wanes, whether a subtle seepage or radical bottoming out. The more ferociously faithful you are to this truth the more energized you'll be.
Intuition offers a direct line to your life force, and also, as I experience it, to a divine intelligence. We can't afford to remain deaf to intuition's messages. Its expertise is energy; its job is to know every nuance of what makes you tick. A master at reading vibes, intuition is constantly tallying: what gives positive energy, what dissipates it. Who you meet, where you go, your job, your family, current events, are all evaluated–crucial data that you can learn to interpret and apply.
I use intuition in every aspect of my life and strive to always trust my gut in small and large decisions. Intuition is your inner voice. It is the best friend you will have. I encourage you to develop and trust it too. Reach back in your experience. See if you can't remember a special time when you listened, really listened, to what seemed invisible, yet felt so true. Maybe it was an inner call to enter a career, a sudden inexplicable attraction to the person you were destined to marry, or simply a strong impulse to contact a good friend you haven't seen for years. That indisputable sense of rightness is an echo of the code I'm speaking of. You deserve such certainty about all decisions. Even if you feel out of touch with it now.