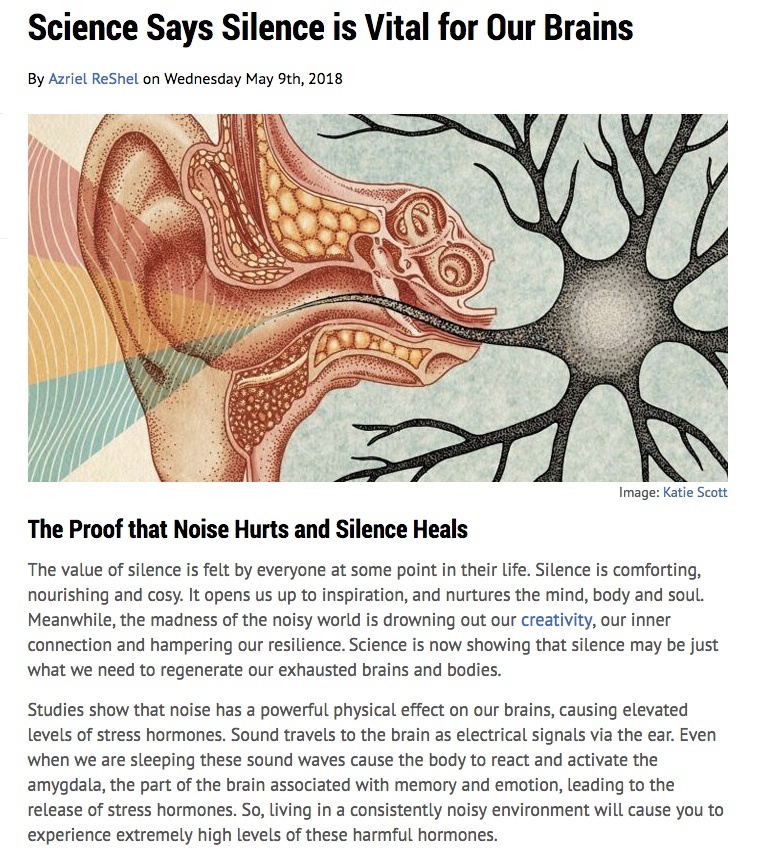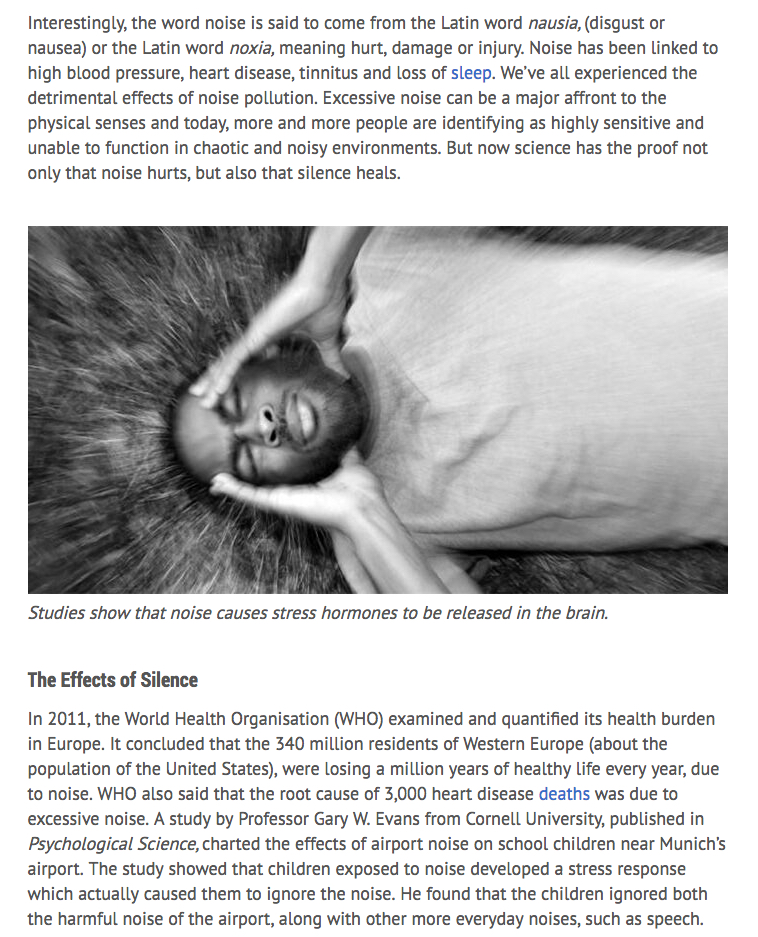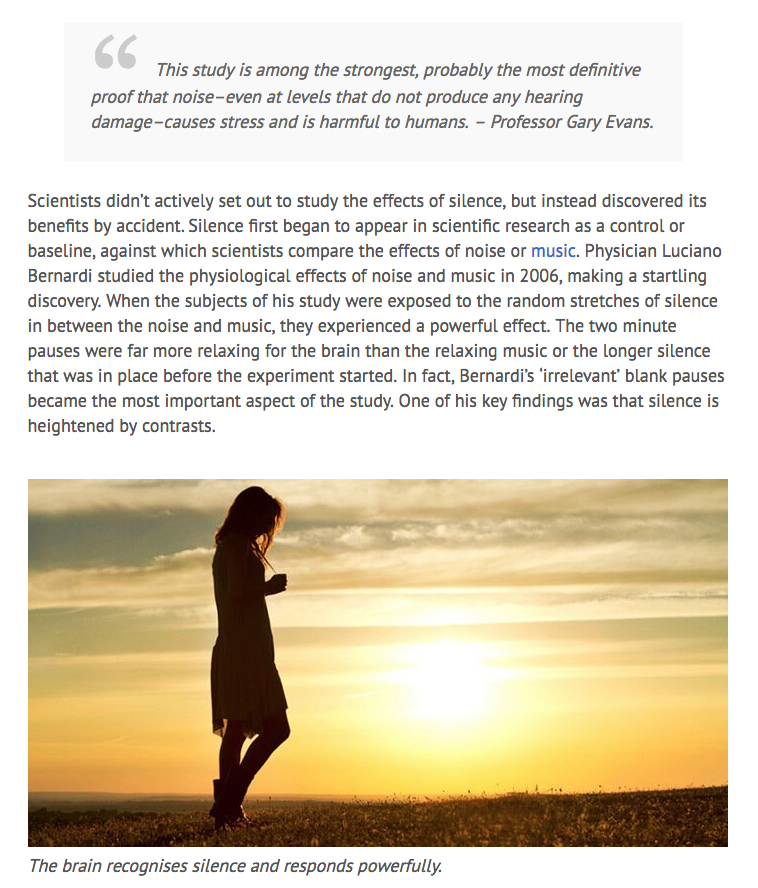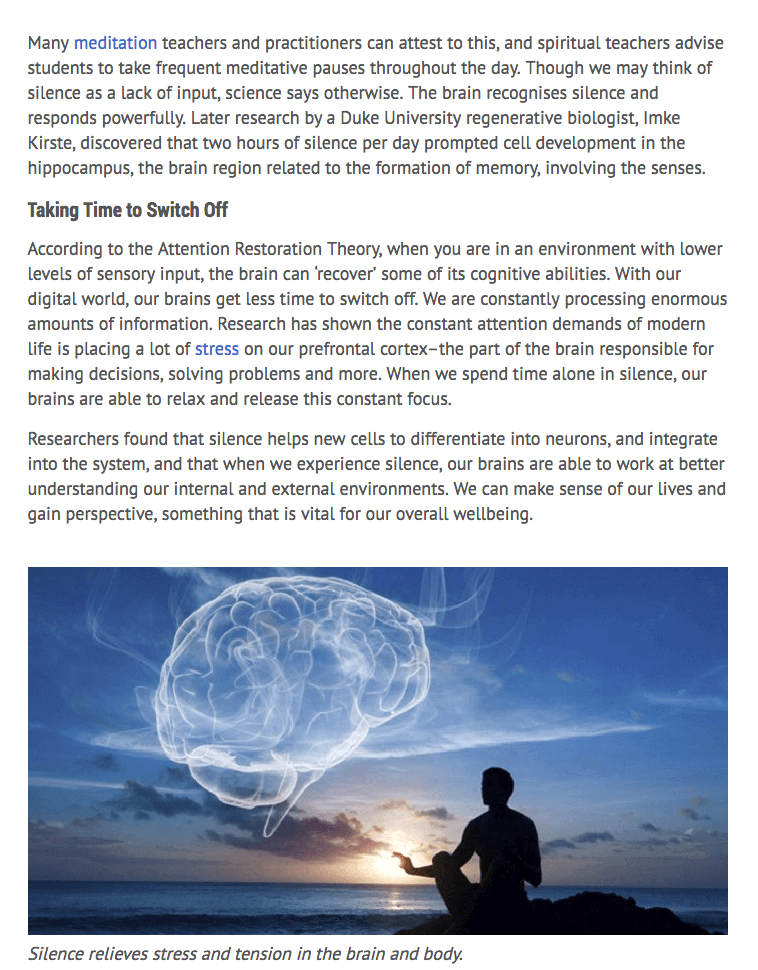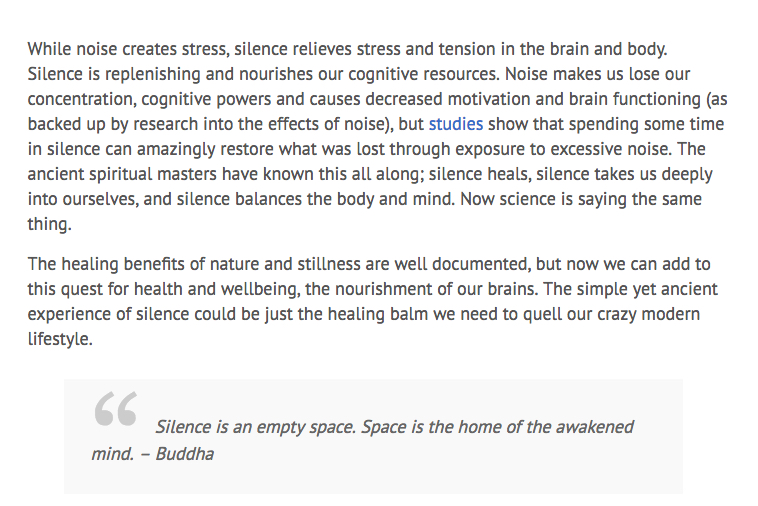 Article is from Uplift Connect
The Sensitivity of Empaths: Excessive Noise is Toxic
Science says silence is vital for our brains. Empaths are sound-sensitive and know this well and are impacted by excessive noise. Strategies to help empaths will lessen the toxicity of noise.
As a psychiatrist and an empath, I know an empath's body is different from other people's.
We feel everything. Our bodies are porous so we absorb the positive and negative energies around us into our muscles, tissues, and organs. This can affect our health in many important ways. On the positive side, we're able to sense other people's vitality, happiness, and love within ourselves. This feels amazing and is such good medicine! However, we can also feel their physical discomfort, stress, and negative emotions such as frustration, anger, and fear (even if they're unspoken). Empaths can get tired and sick around toxic people, rushing, yelling, noise, or violence in any form.
We can even manifest what I call "empathic illnesses" where we experience someone else's physical symptoms as if they were our own. As I child, when I'd get on the bus, my mood would suddenly change. I'd start feeling the anxiety or pain of the person beside me. Or I'd go into a giant grocery store feeling perfectly fine, but I'd leave exhausted and tense, or with some ache or pain that I didn't have before. I had no idea that I was being overwhelmed by the long lines of people, dizzying aisles of food choices, noises, and noxious florescent lighting. What all this eventually told me about myself and my patients was that certain settings are more stressful for empaths and that other people's emotions and symptoms can get stuck in our bodies.
In my book The Empath's Survival Guide I discuss strategies to help empaths and sensitive people deal with excessive noise including the following:
Step away from what's disturbing you.
Move at least twenty feet from the suspected source. See if you feel relief. Don't worry about offending strangers. In a doctor's office, movie, or other public place, don't hesitate to change seats. If you're sitting next to a noisy group in a restaurant, you don't have to stay there and feel uncomfortable. Feel free to move to a more peaceful table. These are strategies I use to take care of myself. It's fine to lovingly say "No," to certain energies. Giving yourself permission to move is an act of self-care.