Are you an empath? Take the test here to determine your empath score.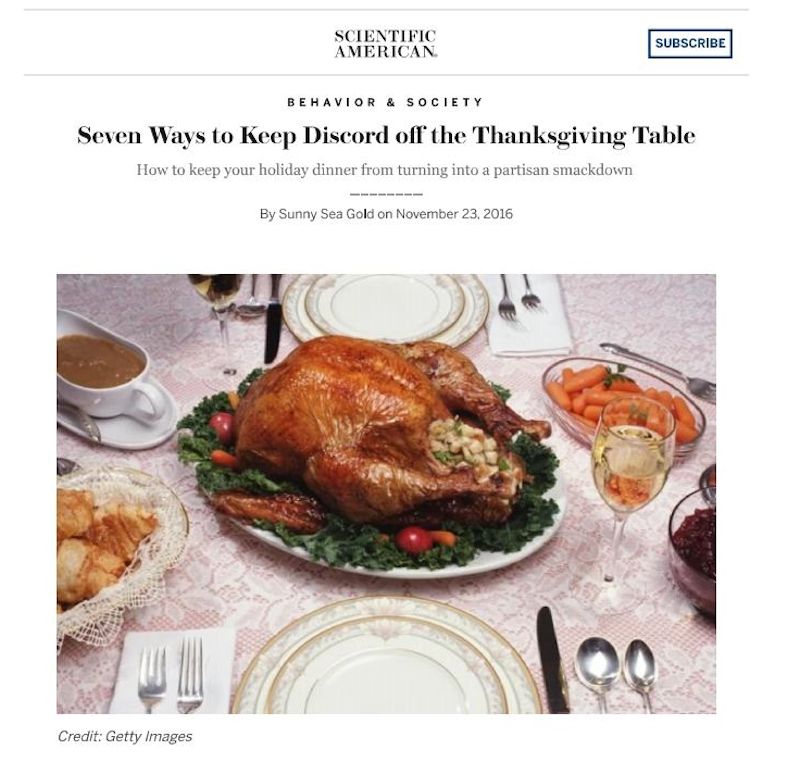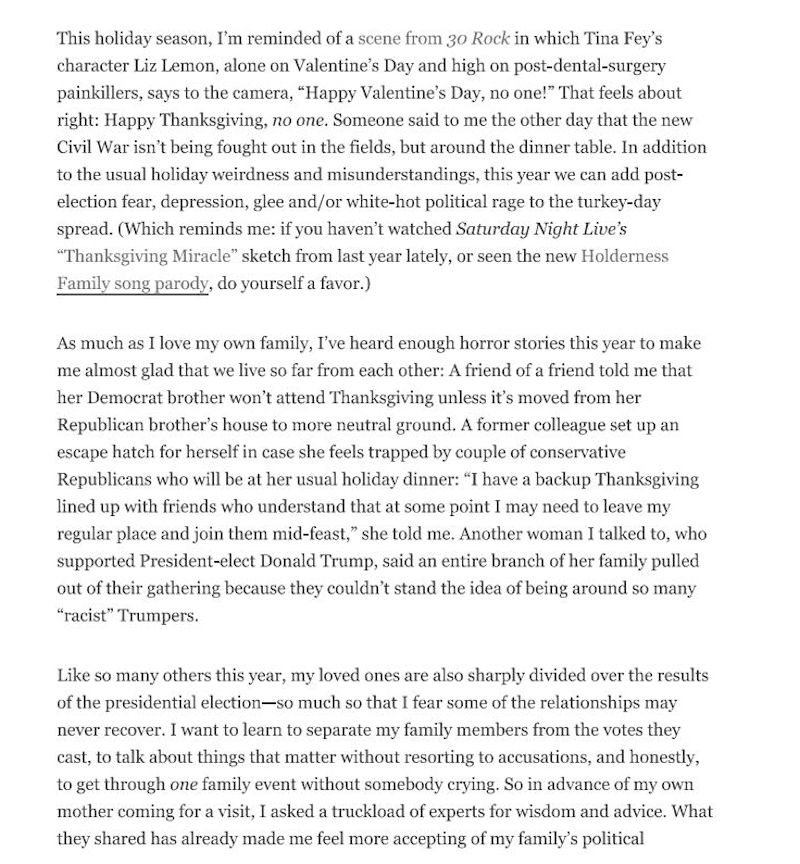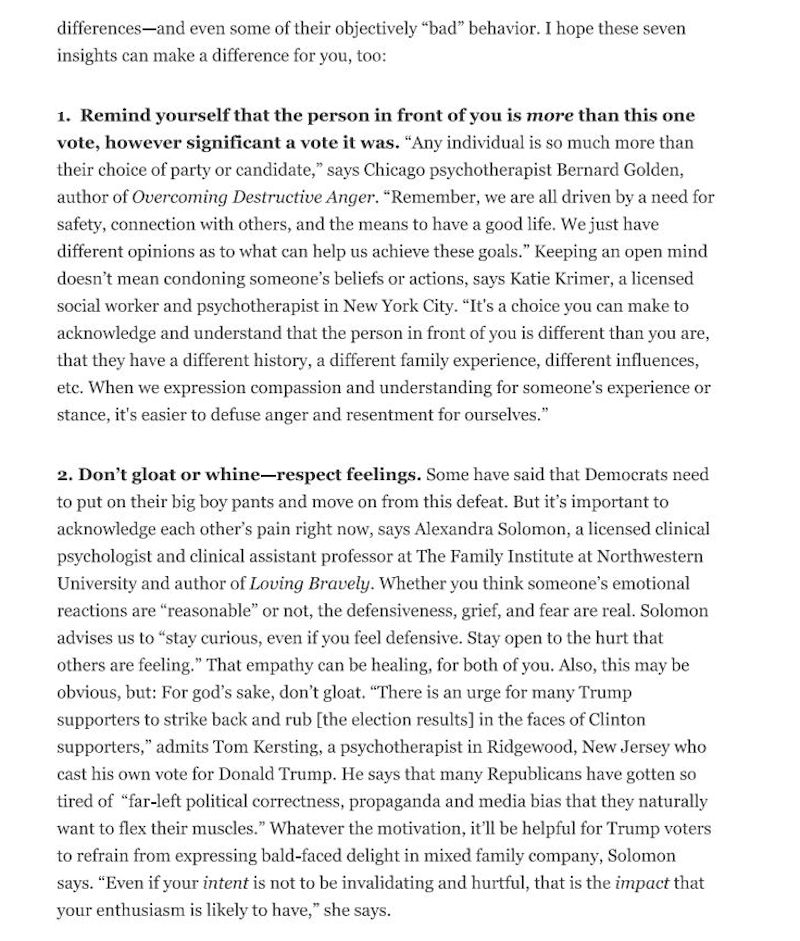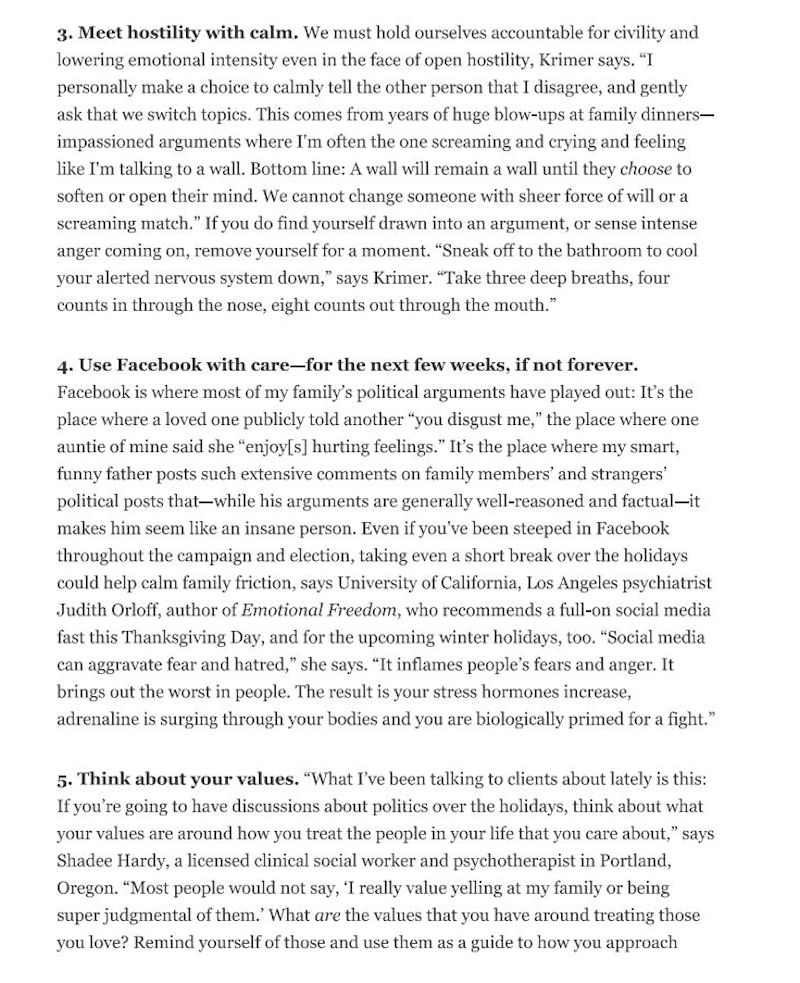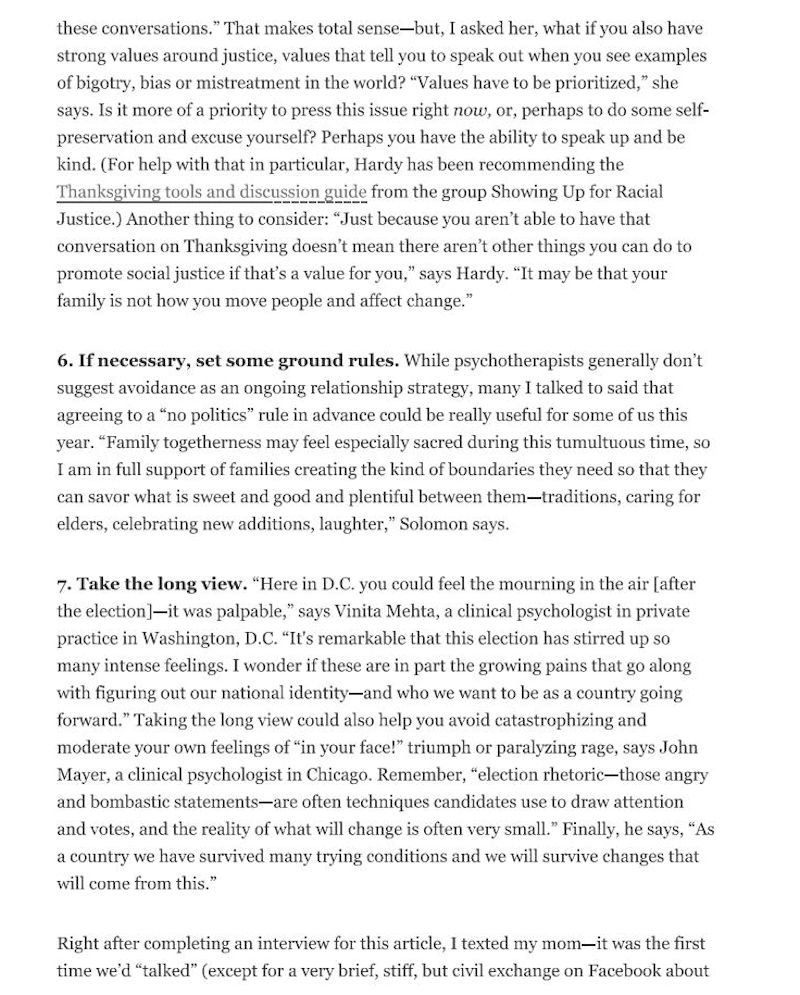 Summary of Article
The holidays are a unique time of year when emotions flow and stressors are naturally higher. In addition to our own emotions, we also tend to see and interact more with family members. For empaths, this can be especially difficult as empaths are not only feeling their own emotions but are also absorbing the stresses and emotions of others directly into their own bodies. Today, holiday dinner conversations about politics and natural disasters are just as commonplace as talking about the weather. If people aren't aware of being an empath, holiday interactions that others find tolerable could be causing highly sensitive people stress.
In this Scientific American article, I share advice on how simply taking a break from social media can help us maintain healthy relationships with family and friends throughout the holiday season.
Read the full article on Scientific America here.