Secrets for Sensitive People to Empower All Their Relationships
Develop Strategies to Improve Your Communication Skills
Two Hour On Demand Workshop with Judith Orloff MD
Cost: $95
2 CEs available for MFTs, MSWs, LCSWs & Nurses in California.
A Certificate of Completion available for other practitioners
To learn more contact Rhonda at rhonda@judithorloff.com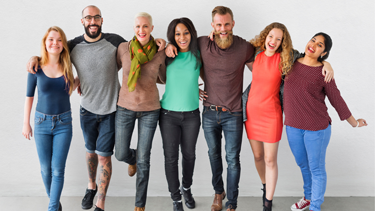 Judith Orloff, MD, NY Times bestselling author of The Empath's Survival Guide, teaches in this powerful workshop how to navigate the challenges and gifts of different kinds of relationships, including with yourself.
Dr. Orloff says, "As an empath, I've learned that healthy relationships bring a richness to life that is indescribably beautiful and comforting–but it is a journey that takes awareness."
Empaths often have special challenges with their personal and professional relationships because of their intense sensitivities. Intimacy and empathy can stretch our hearts, so we become more loving, open people. But to flourish in relationships and improve our communication with others, we must learn to authentically communicate and set clear boundaries to feel at ease and not get overloaded.
Being appreciated and heard makes empaths more grounded. When they have emotionally available people in their lives who honor their sensitivities–or are willing to learn–they can feel supported. Gentle communication about how to be in a healthy relationship with an empath is important. Like many empaths you might fear that if you really express your true needs to others they will run away. Dr. Orloff addresses overcoming these fears, plus what to do if a partner or friend isn't emotionally available.
Participants learn how to:
Address your personal space and other relationship needs to avoid feeling suffocated or burned out.
Stop absorbing other people's stress.
Break the rescuer and codependency patterns both personally and professionally.
Stop trying to fix others.
Improve your communication skills utilizing the sandwich technique.
Determine and express your preferred sleeping style.
Recognize a narcissistic personality.
Sensitive people have important issues to resolve in relationships. If you're longing to have fulfilling relationships, or want to better understand your empathic needs, then this workshop is for you.

Recommended Reading by Dr Orloff:
The Empath's Survival Guide: Life Strategies for Sensitive People (especially Chapter 4 on "Empaths and Love")
Affirmations for Empath's Journal