Are you an empath? Take the test here to determine your empath score.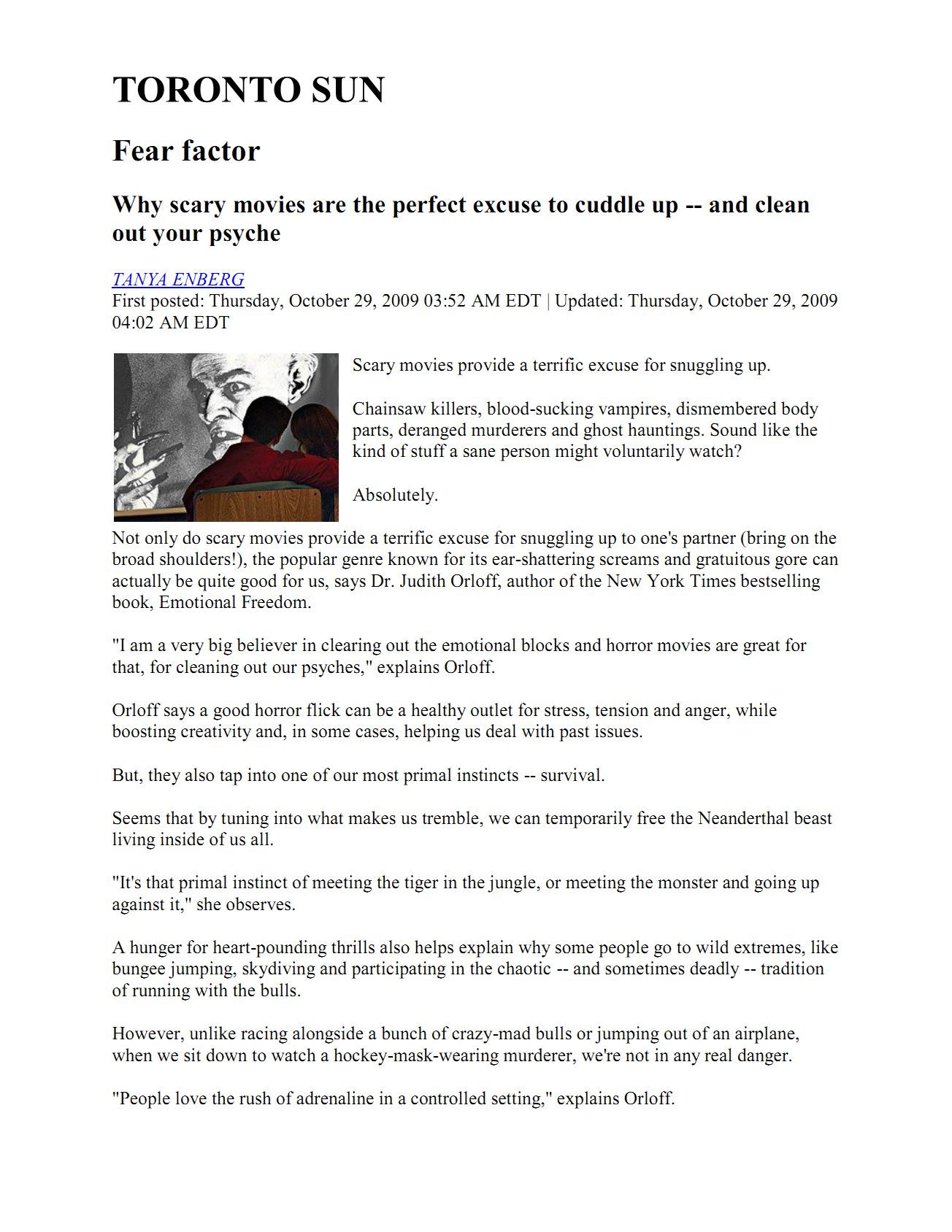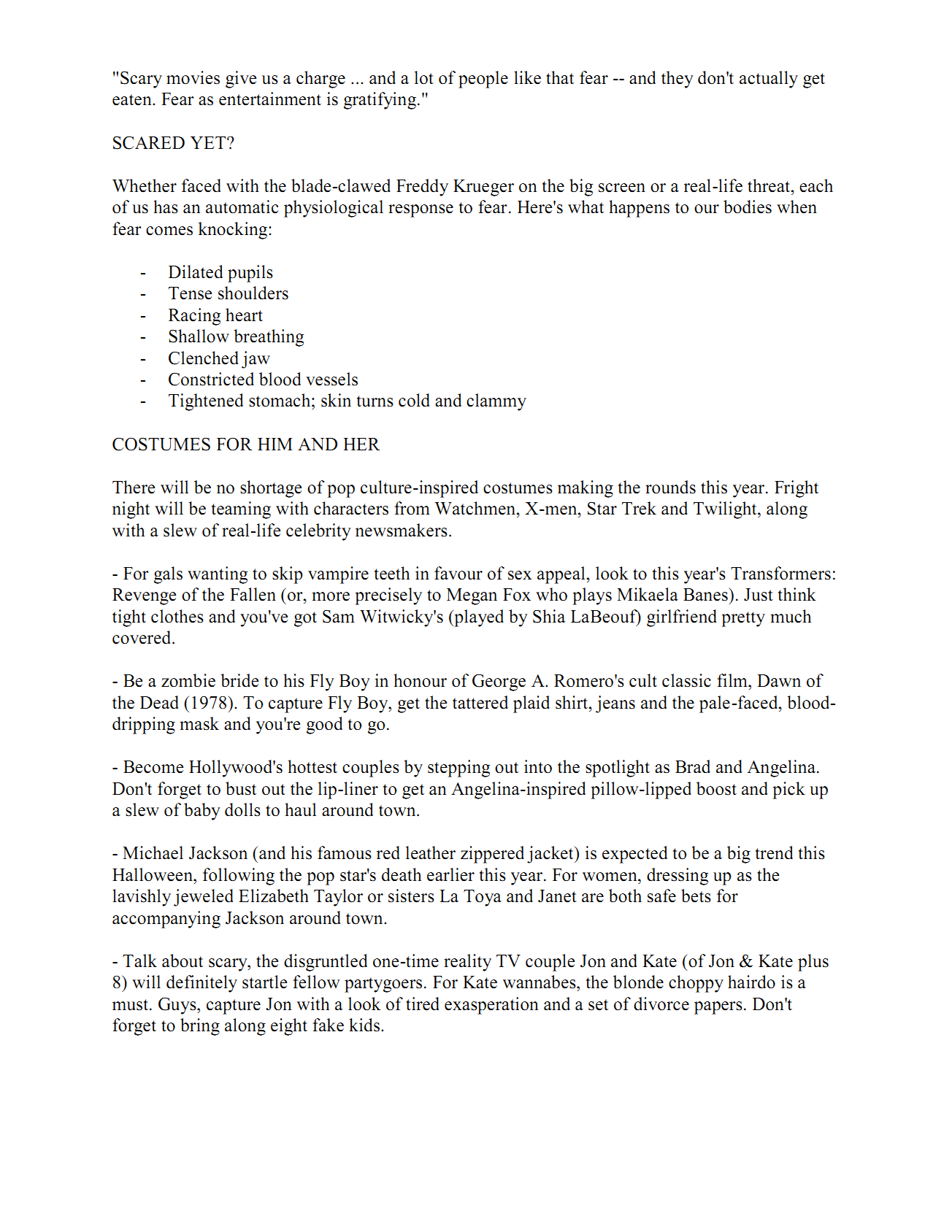 Summary of Article
A great horror movie full of gore and suspense can actually be a healthy opportunity for us to purge negative emotions and pent up feelings of aggression – a process called catharsis. Horror movies also tap into our most primal survival instincts and give us an adrenaline rush that quickly keeps us coming back for more. For many, it is simply more acceptable to face our fears in a controlled setting, knowing that the emotion right around the corner will be a euphoric sense of relief. We also revel in knowing that the hero will always triumph.
In this Toronto Sun article, I share why fear as entertainment can be gratifying and healthy for the psyche.