What is the difference between a codependent and an empath?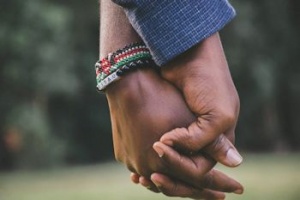 Answer: There's a joke that when a codependent dies it's your life that passes in front of his/her eyes. Codependents are obsessed with fixing and helping other people. Empaths can have codependent tendencies but not all codependents are empaths. Empaths absorb the energy of others and the world into their bodies. In "The Empath's Survival Guide" I discuss many ways for empaths to stop absorbing other people's emotions and stress. To learn about codependency I recommend "Codependent No More" by Melody Beattie.
Below is an excerpt from an article I wrote on "How to Cut an Unhealthy Bond with Someone".
All the best,
Judith
Many of us instinctively want to take away another person's pain, especially a loved one, but that can be unhealthy for those who soak up their negative energy.
I've learned to be present for my patients but not shoulder their discomfort. Since I frequently give workshops and speak in front of hundreds of people at a time, it's essential that I ground and protect myself. Then I won't absorb the suffering of the participants (suffering is present in all humans), which is amplified in large groups. This allows me to do the teaching I love and not get worn out by excessive stimulation.
One strategy I teach my patients and workshop participants to help them maintain healthy relationships is a cord cutting visualization technique. My patient, Terry, realized she had been absorbing her mother's anxiety since childhood. She has a big heart and was unconsciously taking on her loved one's emotions. However, once Terry became aware of this dynamic, I taught her to set boundaries by visualizing cutting an energetic cord between herself and her mother's anxiety. This technique from my book, "The Empath's Survival Guide" allowed Terry to create a healthy boundary and still remain a caring daughter.
Click HERE to read the complete article.