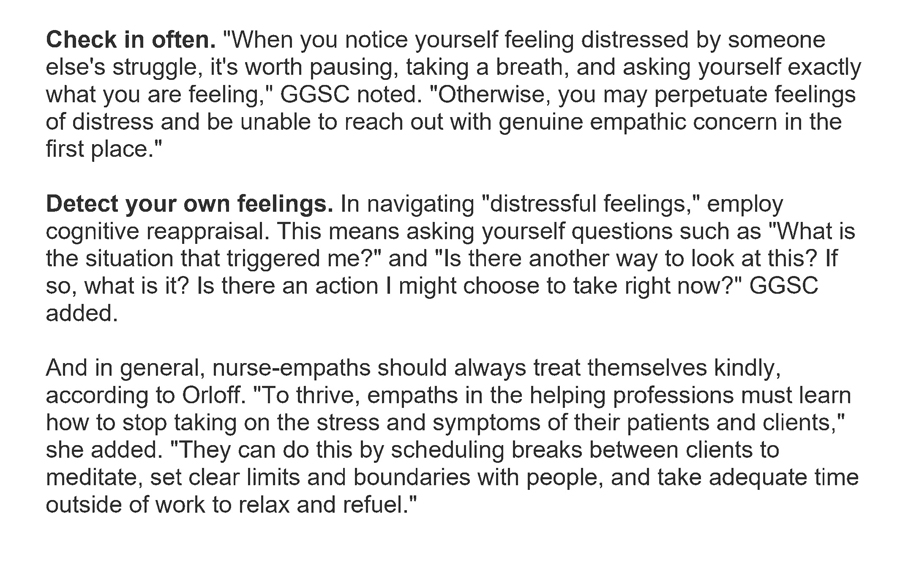 The Best and Worst Jobs for Empaths
Some jobs are more satisfying and less stressful for empaths than others. As an empath, myself, I know that to excel in and enjoy our work, we must make the most of our sensitivities. We must express our intuition, our thoughtfulness, our quietness, and our creativity rather than trying to be someone we're not.
In my books Thriving as an Empath and The Empath's Survival Guide I present the pros and cons of certain careers and working conditions for sensitive people. Traditionally, empaths do better in lower stress, solo jobs, or with smaller companies. They are usually happiest working part or full time at home, away from the office frenzy, noise, politics, and nearby energy vampires. (They're easier to deal with by email, text, or phone because they're at a distance.) In such a job, you can plan your schedule and plan regular breaks to decompress.
Many of my empath patients prefer being self-employed to avoid the drain and overwhelm of coworkers, bosses, and packed schedules. Empaths tend to do better on their own time than with the frequent team meetings that are required in large businesses (unless the team is unusually positive and cohesive). If you're employed by a business, it may be possible to arrange a part time home office situation and do your work virtually, with ongoing access to the Internet, emails, texts, and Skype. Increasingly, people don't always have to be tied to their office to do their job well, a perk for empaths that allows them to have more choice in their work location. However, if you work at home or alone in an office, be careful not to become isolated or to push yourself too hard. Balance your alone time with "people time" among colleagues and friends.
We empaths are helpers, lovers and caretakers who often give too much at the expense of our own well-being. Research suggests that our mirror neuron system (a part of the brain responsible for compassion) is hyper-active, which can burn us out. This is not how I choose to live. I want to be loving, but over-helping or absorbing someone's distress just puts me on sensory overload which is painful to my sensitive body and soul. It also doesn't serve the other person in any lasting way.
Click HERE to learn more about the best and worst jobs for empaths and sensitive people