Two 2-Hour Zoom Sessions
Saturday, January 23 & January 30, 2021
10:00 AM – 12 PM PST
(In other time zones workshops begin: 1 PM New York / 7 AM Hawaii / 6 PM London)
Cost: $195 for both Saturdays
CEUs available for MFTs, MSWs, LCSWs in California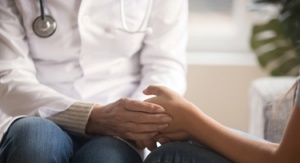 In the healthcare profession the linear mind plays an essential role in diagnosing and treating patients. But there is an infinite amount of intuitive wisdom that we cannot access through logic alone. Instead, we must invite our nonlinear, intuitive mind to create a complete picture of the person we are trying to help.
Join Judith Orloff MD, a psychiatrist, intuition expert, and author of "Guide to Intuitive Healing" for two empowering 2-hour online events on Saturday, Jan 23 & 30, 2021 to discover how to reclaim this intelligence. The Zoom events include Q&A time with Dr. Orloff each Saturday.
Dr. Orloff passionately believes that the future of medicine lies in using intuition to access deeper insight, empathy, and greater wellness. Too many of us walk around out of touch with our inner voice. What stops us from listening? How can we listen more? Dr. Orloff offers practical techniques to ignite your intuition and act on it to improve the quality of your decisions, health, and life.
In these workshops, you'll learn how to:
Use intuitive healing techniques to help others
Intuitively read your clients
Use your clients' dreams to move them from symptom to solution
Stop absorbing your client's or other people's stress
Work with highly sensitive and empathic clients.
Avoid burnout and ways to adapt to the special challenges of doing tele-therapy with clients
Deepen your empathy and enjoy your practice!
Note: This special training is for healthcare professionals, all healers (including teachers, clergy, massage therapists, coaches + more!) and anyone interested in the healing arts.
Recommended Reading by Dr Orloff:
Guide to Intuitive Healing: 5 Steps to Physical, Emotional and Sexual Wellness (Audio Available Too)
The Empath's Survival Guide: Life Strategies for Sensitive People
Essential Tools for Empaths Audio Program