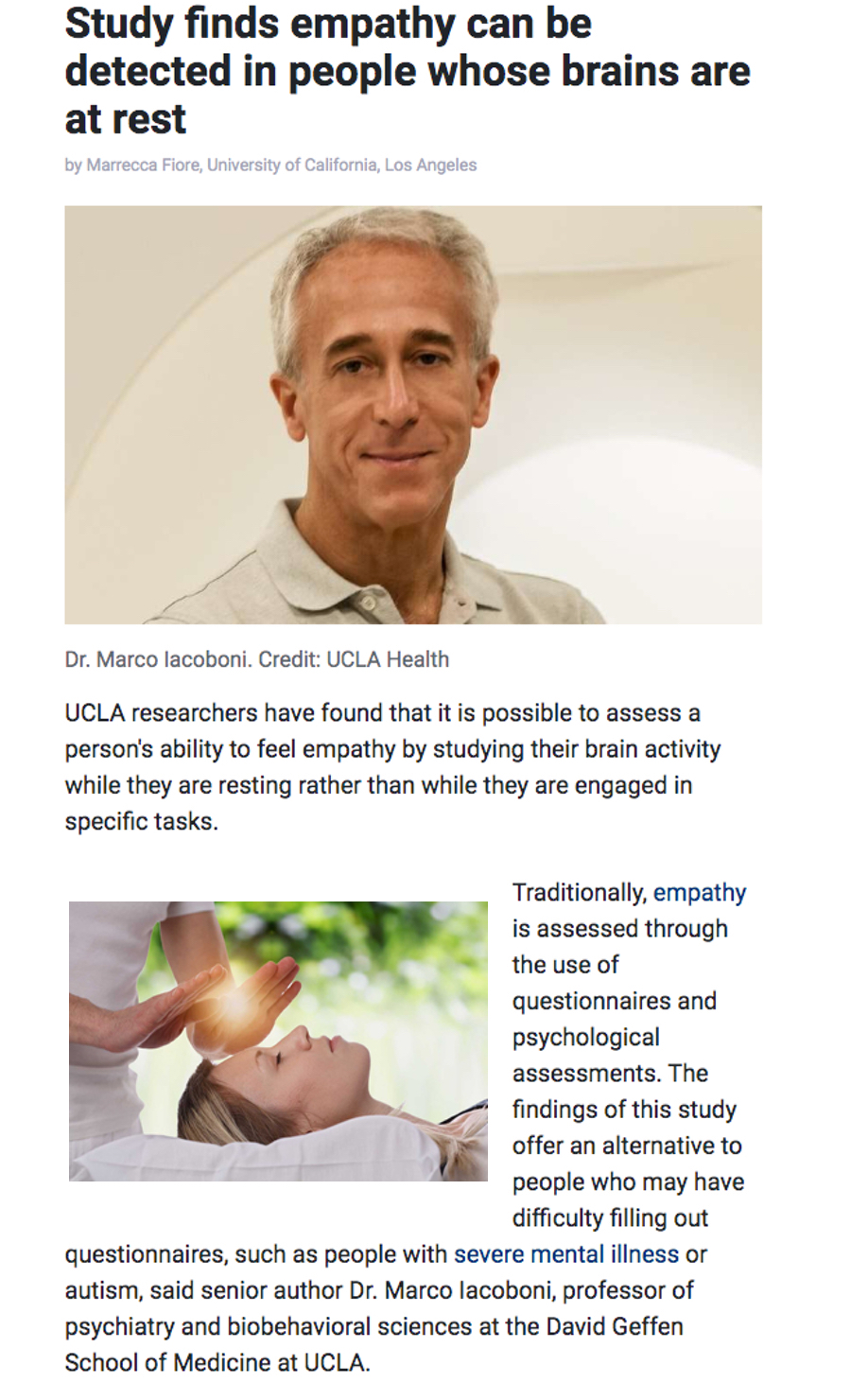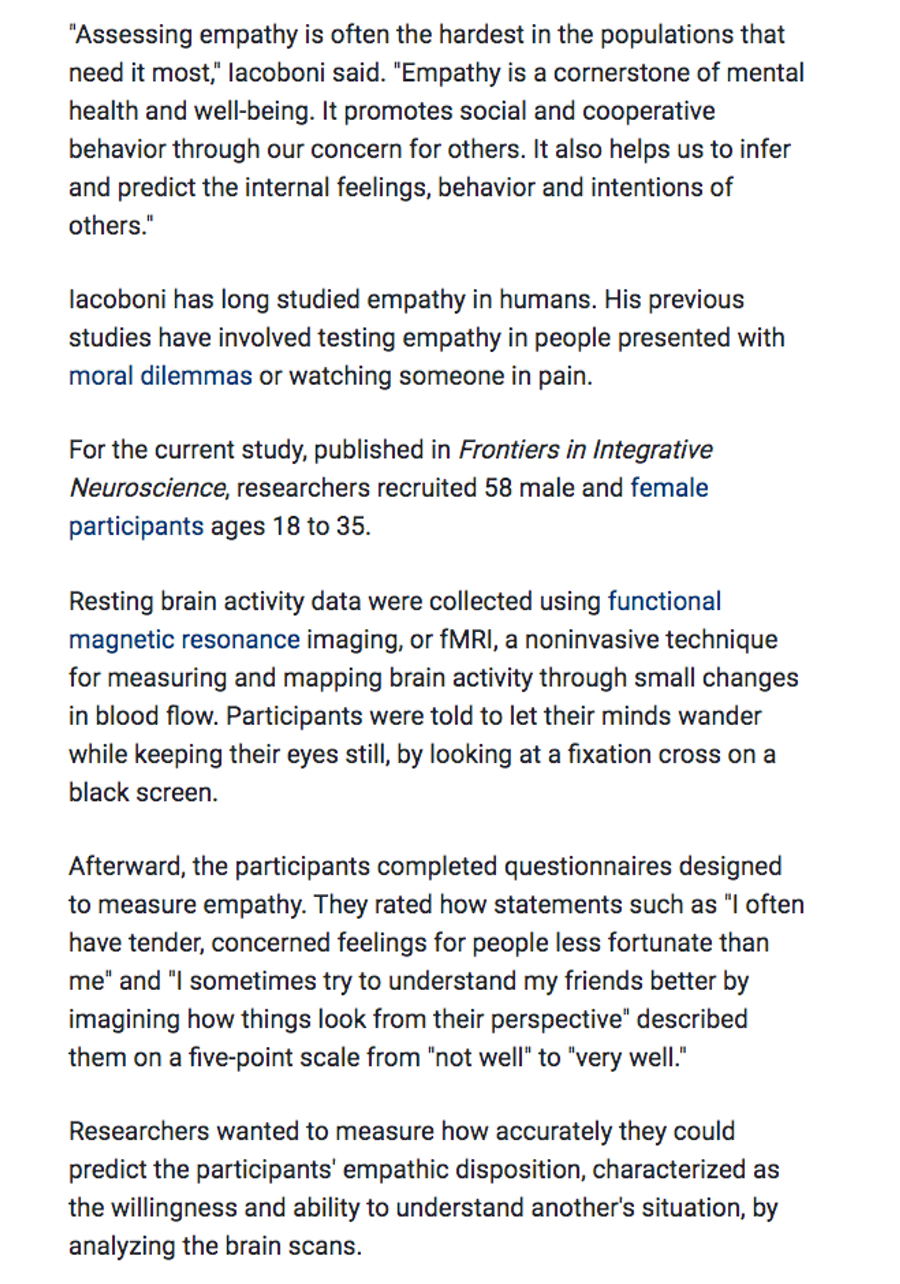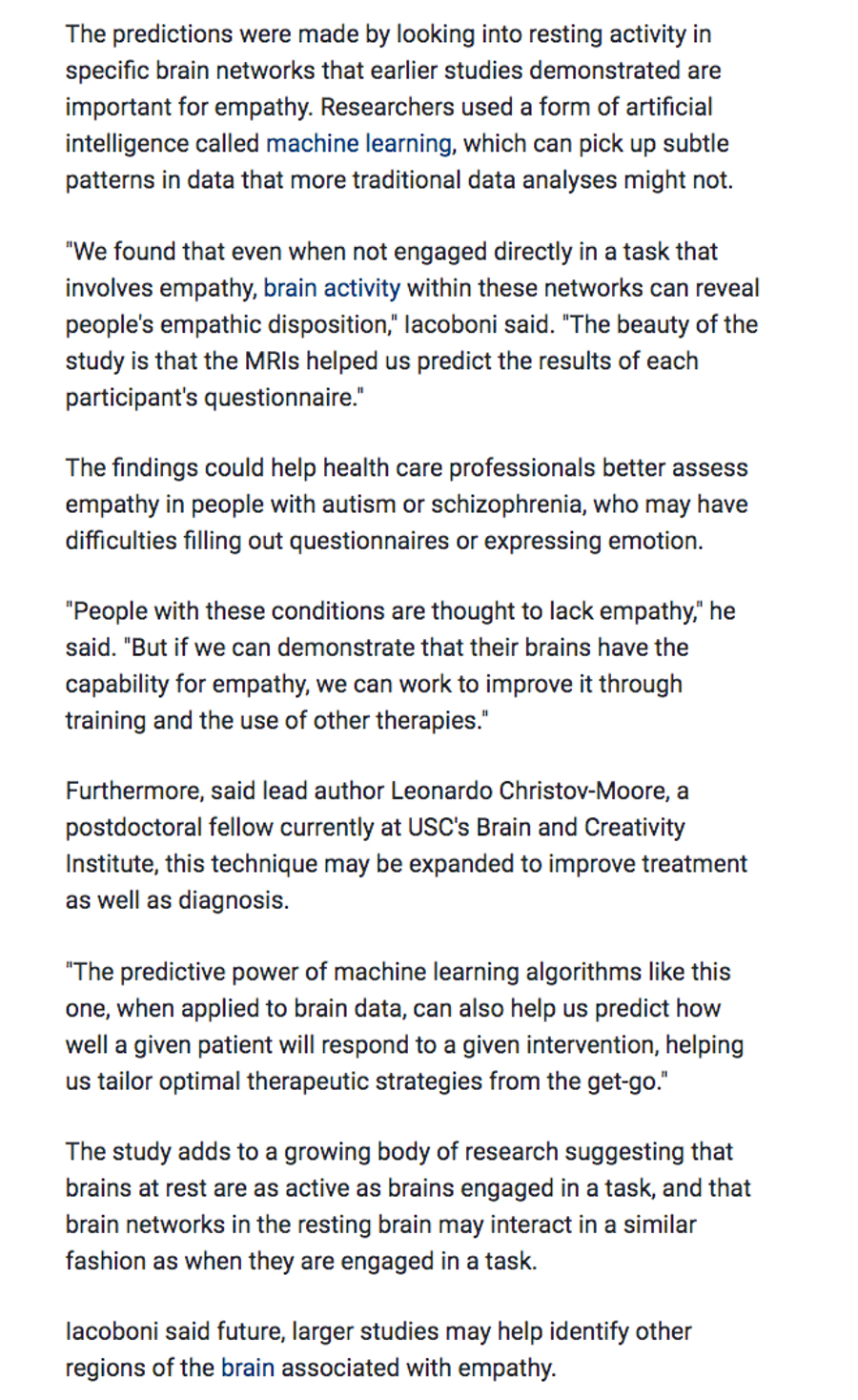 Excerpt from The Empath's Survival Guide: The Science of the Brain & Empathy
As a psychiatrist and empath, I am fascinated with the science of how the brain is connected to one's empathy.
In my book The Empath's Survival Guide I discuss various scientific findings on this phenomenon. Here are three examples of findings that explain the empath experience.
1. The Mirror Neuron System
Recently, researchers have discovered a specialized group of brain cells that are responsible for compassion. These cells enable everyone to mirror emotions, to share another person's pain, fear, or joy. Because empaths are thought to have hyper-responsive mirror neurons, we deeply resonate with other people's feelings.

2. Electromagnetic Fields
The second finding is based on the fact that both the brain and the heart generate electromagnetic fields. According to the HeartMath Institute, these fields transmit information about people's thoughts and emotions. Empaths may be particularly sensitive to this input and tend to become overwhelmed by it.
3. Emotional Contagion
The third finding which enhances our understanding of empaths is the phenomena of emotional contagion. Research has shown that many people pick up the emotions of those around them. For instance, one crying infant will set off a wave of crying in a hospital ward. Or one person loudly expressing anxiety in the workplace can spread it to other workers.
Judith Orloff, MD is the New York Times best-selling author of The Empath's Survival Guide: Life Strategies for Sensitive People. Her new book Thriving as an Empath offers daily self-care tools for sensitive people along with its companion The Empath's Empowerment Journal. Dr. Orloff is a psychiatrist, an empath, and is on the UCLA Psychiatric Clinical Faculty. She synthesizes the pearls of traditional medicine with cutting edge knowledge of intuition, energy, and spirituality. Dr. Orloff also specializes in treating empaths and highly sensitive people in her private practice. Dr. Orloff's work has been featured on The Today Show, CNN, Oprah Magazine, the New York Times and USA Today. Dr. Orloff has spoken at Google-LA and has a TEDX talk. Her other books are Emotional Freedom, The Power of Surrender, Second Sight, Positive Energy, and Guide to Intuitive Healing. Explore more information about her Empath Support Online course and speaking schedule on www.drjudithorloff.com.