Saturday April 25 – Sunday April 26, 2020
Santa Monica, CA
Early Bird Fee $260.00
After March 1, 2020 registration fee will be $335.00
Click HERE to Register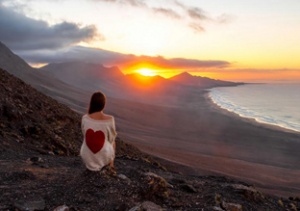 Join Dr. Judith Orloff for a special self-care retreat for all types of empaths (both men and women are welcome), highly sensitive people, and everyone with an open, caring heart who is prone to overwhelm and burnout. You will have the opportunity to connect with other empaths, take a break from you daily demands and focus on your precious sensitive-self. Dr. Orloff will lead you through balancing meditations to replenish yourself and show you self-protection techniques to keep you centered and strong in the world. Dr. Orloff will demonstrate how to work with her new book Thriving as an Empath and its companion workbook The Empath's Empowerment Journal. You'll also have a chance to ask her specific questions about your experience as an empath and dialogue with other sensitive souls.
Participants will learn how to:
Embrace their own unique magic
Stop absorbing other people's stress
Deal with overwhelm
Balance their personal and social needs
Set healthy boundaries
Practice self-soothing techniques & self-compassion
Prevent sensory overload which can lead to addictions, overeating, anxiety and exhaustion
Get energized by the elements, seasons, moon phases, and solstices.
Empaths can't keep up a busy, non-stop schedule forever without suffering exhaustion or overload. This weekend will be a sacred time of replenishment and sharing that will restore your mind, body, and soul. Being an empowered empath is key to your well-being. More than ever the world needs the gifts you have to offer.
Day 1: Saturday: 10AM-4:30PM Location: Stuart Hall, Temescal Gateway Park, 15601 W. Sunset Boulevard, Pacific Palisades, CA 90272
Day 2: Sunday 10AM-1:30PM Location: The Annenberg Community Beach House, The Garden Terrace Room ground floor, 415 Pacific Coast Highway Santa Monica, CA (a perfect location to experience earthing on the beach.)
Please Note: The registration fee does not include accommodations, meals, or ground transportation. Click HERE for a list of local lodgings.
Register Here
NOTE: By registering for this Self-Care Retreat you accept the cancellation policy.
If you have any questions, please contact Rhonda at rhonda@judithorloff.com