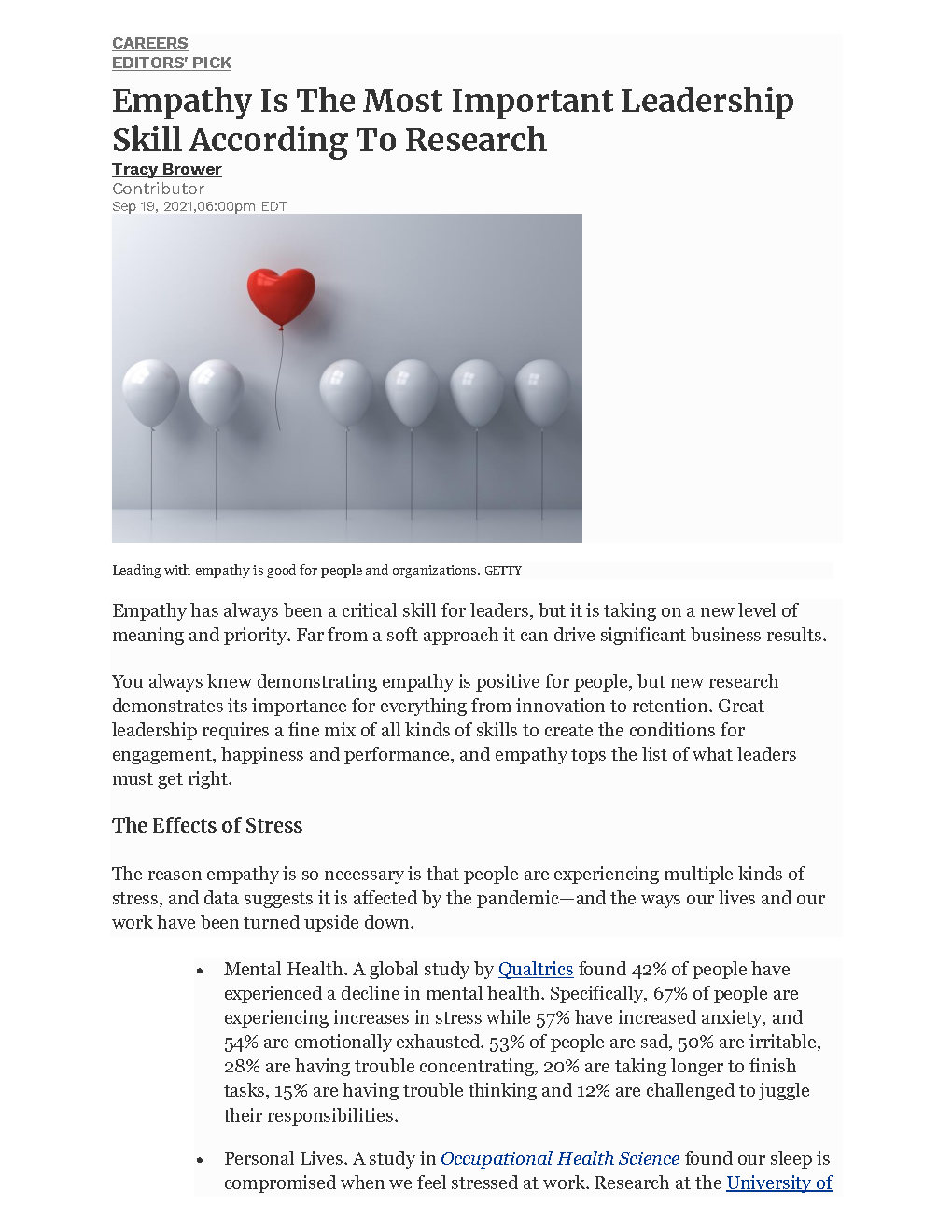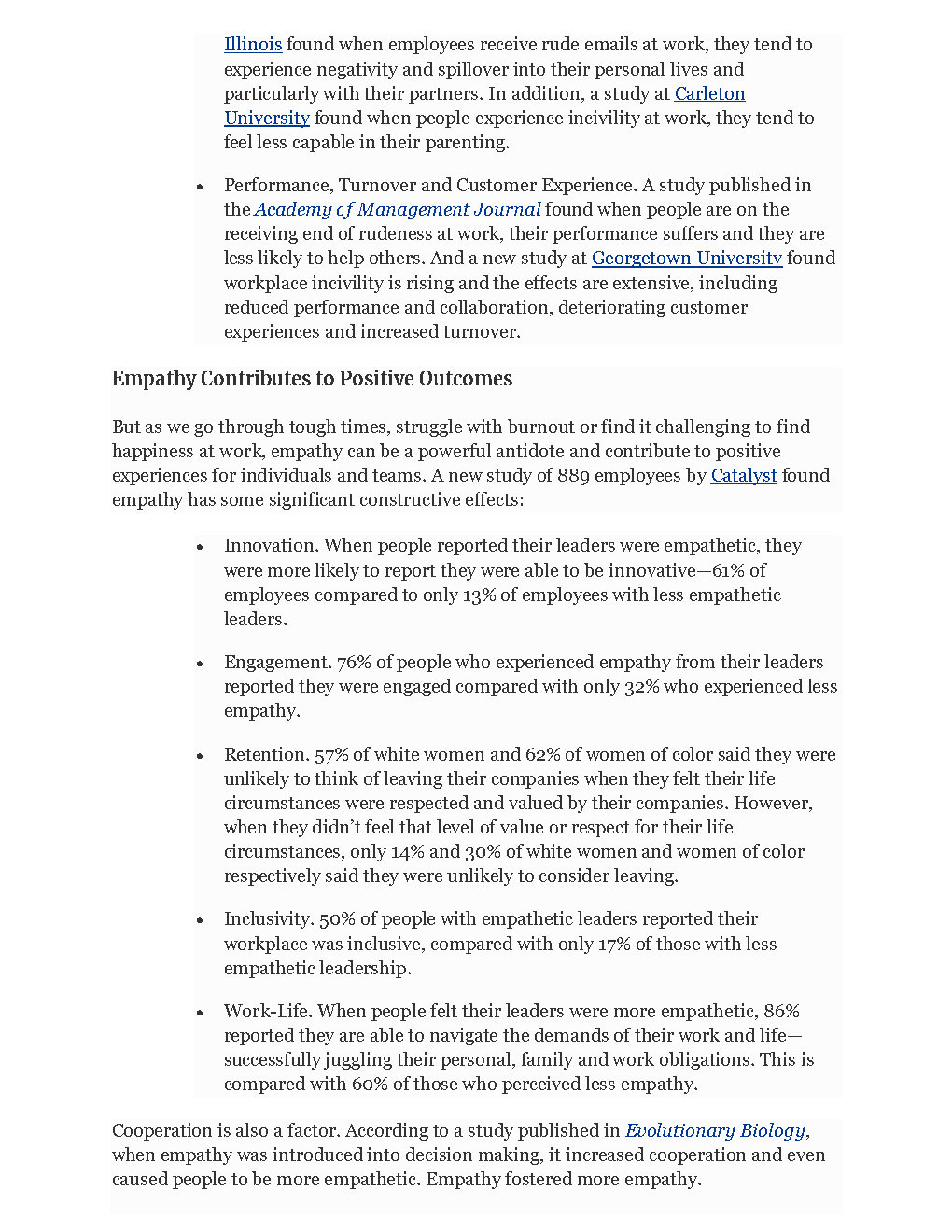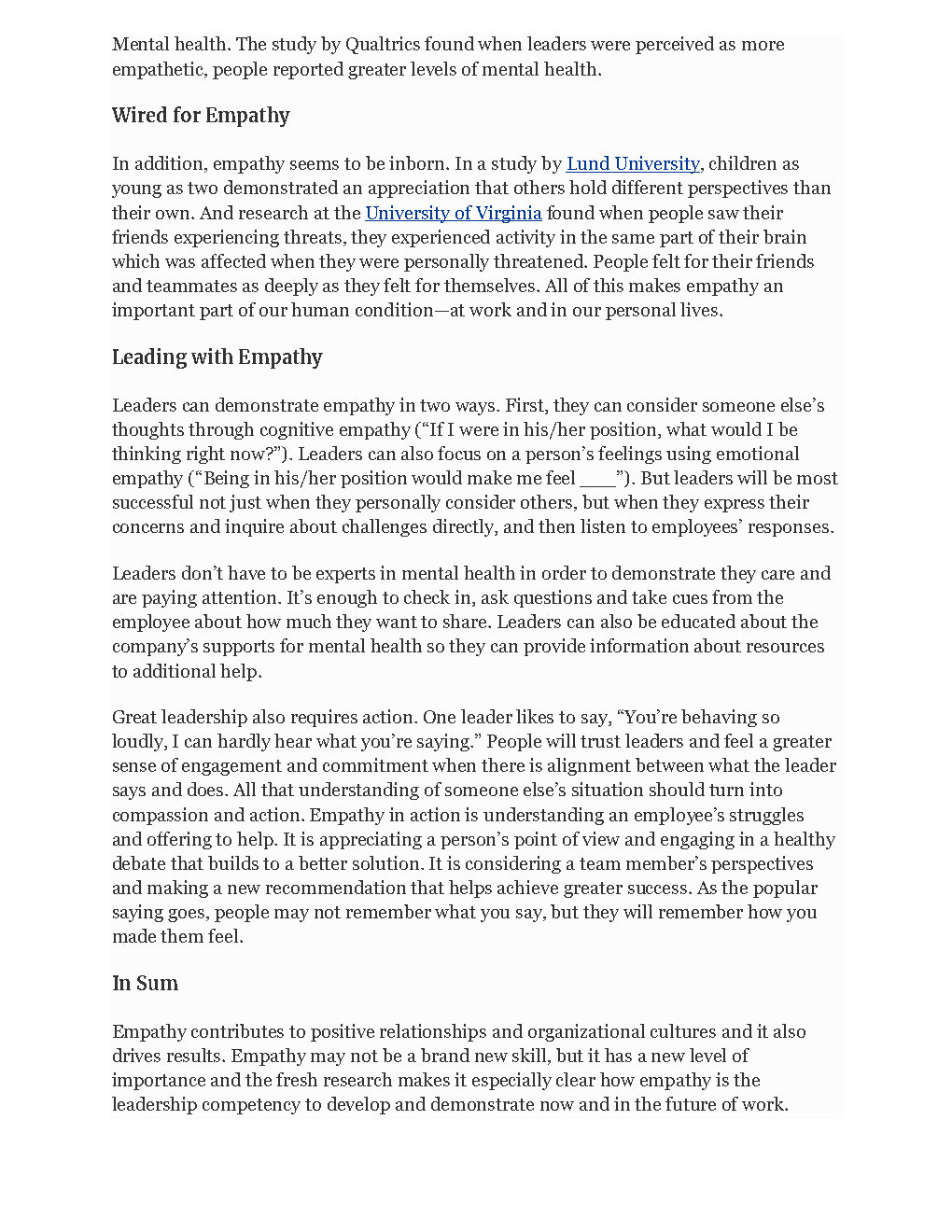 Empathy Training
Empathy is a form of emotional intelligence that can benefit every workplace. It allows you to understand where a coworker, team member, or manager is coming from even if you don't agree with them. Empathy bridges differences and opens communication with others. Empathy doesn't limit discernment. It allows you to be caring and fosters tolerance and understanding.
During these stressful times, personally and globally, it's easy to get overwhelmed. Even so, empathy is the quality that will get us through. It enables us to respect one another, even if we disagree. Empathy doesn't make you a sentimental softy without discernment. It allows you to keep your heart open to foster tolerance and understanding. Being empathic might not always be effective in getting through to people but I think it's the best chance we have for peace in our own lives and on the planet. I believe that empathy is the medicine the world needs.
I specialize in helping individuals, businesses, and leadership develop empathy. I provide practical empathy training programs to help your business, organization, group, or clinic increase productivity, improve communications, and enhance your team's emotional intelligence & well-being. I teach participants participants what empathy is and how to discover tools to cultivate it. I also discuss the common causes of burnout, the drain from having "too much empathy" and how to reverse this to achieve more balance. Participants learn how over-giving or "feeling too much" can cause a sense of being overwhelmed that isn't healthy.
Go to Empathy Training for the Workplace to learn more about this type of empathy training.
Judith Orloff, MD is the New York Times best-selling author of The Empath's Survival Guide: Life Strategies for Sensitive People. Her new book Thriving as an Empath offers daily self-care tools for sensitive people along with its companion The Empath's Empowerment Journal. Dr. Orloff is a psychiatrist, an empath, and is on the UCLA Psychiatric Clinical Faculty. She synthesizes the pearls of traditional medicine with cutting edge knowledge of intuition, energy, and spirituality. Dr. Orloff also specializes in treating empaths and highly sensitive people in her private practice. Dr. Orloff's work has been featured on The Today Show, CNN, Oprah Magazine, the New York Times and USA Today. Dr. Orloff has spoken at Google-LA and has a TEDX talk. Her other books are Emotional Freedom, The Power of Surrender, Second Sight, Positive Energy, and Guide to Intuitive Healing. Explore more information about her Empath Support Online course and speaking schedule on www.drjudithorloff.com