Are you an empath? Take the test here to determine your empath score.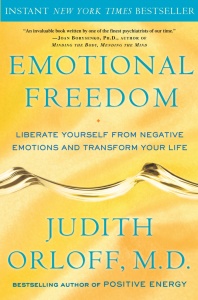 Our world is in the midst of an emotional meltdown. As a psychiatrist, I've seen that many people are addicted to the adrenaline rush of anxiety, known as the "fight or flight" response, and they don't know how to defuse it. An example of this is obsessively watching the news about natural disasters, trauma, economic stress and violence, and then not being able to turn bad news off. Also, people are prone to "techno-despair" — a term I coined in my book, "Emotional Freedom." This is a state of high anxiety that results from information overload and Internet addiction. It's also related to our super-dependence on smartphones and the panic of feeling disconnected if technology breaks down and we can't access emails or other communications — a new version of what's psychiatrically known as an "attachment disorder." I've helped many patients address the adverse effects of techno-despair, such as insomnia, nightmares, restless sleep and ongoing angst. You, too, can break your addiction to anxiety and lead a more peaceful life.
Am I Addicted To Anxiety?
To determine your current level of anxiety, ask yourself:
If you answered "yes" to all six questions, worry plays a very large, addictive role in your life. Four to five "yes" answers indicate a large role. Two to three "yes" answers indicate a moderate role. One"yes" indicates a low level. Zero "yes" answers suggest that you're more warrior than worrier!
To quiet anxiety and turn off your flight-or-flight response, it's important to re-train your brain to send chemicals to counteract this powerful biological response. Otherwise, anxiety can become an addiction. In contrast, with a calm biology, you can generate endorphins — the blissful natural painkillers in your body. To master your anxiety, practice the techniques below to quiet your system. They will help you achieve immediate and long-term results.
7 Strategies To Overcome Anxiety (From "Emotional Freedom")
WATCH: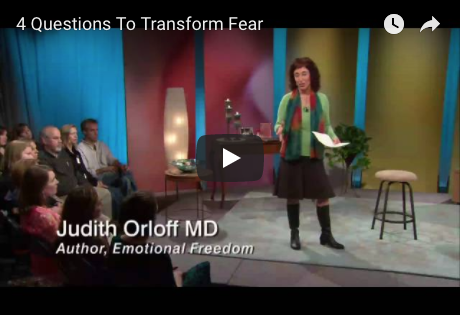 Adapted from Dr. Judith Orloff's NY Times bestseller "Emotional Freedom: Liberate Yourself From Negative Emotions and Transform Your Life" (Three Rivers Press, 2011)