Are you an empath? To learn coping skills, get my PDF "Life Strategies for Sensitive People" here.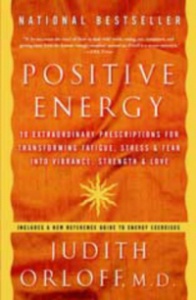 As a psychiatrist, I'm a big prescriber of laughter. Not the contrived or canned kind, but laughter from the soul. Just as I guide patients, I'd like you to sense when your funny bone is legitimately hit, an energetic place that resonates. True laughter is a surrender to hilarity; a sound, a smile, a heart opening. You feel it in your chest, or your whole body may shake. Also, notice that prior to a joke, there's an air of expectation, a subtle shift in consciousness and attention, the promise of mood transformation. But faking laughter is like faking orgasm; no positive energy to be had there. Since I've never gotten most conventional jokes, I know the awkward position of hating to fake a smile but being afraid to offend or seem clueless. Now I just make a joke out of my not getting it: that feels more authentic and relieves me of the negative fallout of pretending to be something I'm not.
Energy comes from humor. However, each of us, even the crotchety, must locate our sense of what's funny, raucous or wry. Although jokes often elude me, I really respond to the spontaneous comedy of life itself. I get a huge kick out of quirky little things such as children squealing as they pop bubble wrap. I consider loss of laughter a crime against psyche and spirit. With my patients, laughter's absence never gets by me; I make it my business to notice when it's missing, and help them recoup it. Otherwise, laughter-less, they're unknowingly living in energetic poverty. We don't ordinarily equate lack of laughter with deprivation, but, from an energy perspective it is.
Here are some pointers from my book Positive Energy: 10 Extraordinary Prescriptions for Transforming Fatigue, Stress, and Fear into Vibrance, Strength, and Love I give patients to help them reconnect with their inner child to get them laughing. In this exercise be authentic, have fun, and feel the positive energy. Sometimes laughing has become so alien, it helps to have a plan.
5 Strategies to Reconnect with Your Inner Child and Laugh More
I see laughter as a survival tool. As Emerson says, "The earth laughs in flowers." When you laugh at something everything lightens up. Whatever tightness you have, that particular log jam is broken. The energy of your life force begins to flow again.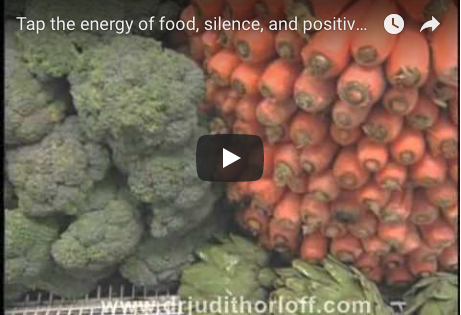 Adapted from Dr. Judith Orloff's "Positive Energy: 10 Extraordinary Prescriptions for Transforming Fatigue, Stress, and Fear into Vibrance, Strength, and Love "