What is an energy vampire and how can you recognize one? Relationships are always an energy exchange. To stay feeling our best, we must ask ourselves: Who gives us energy? Who saps it? It's important to be surrounded by supportive, heart-centered people who make us feel safe and secure. It's equally important to pinpoint the energy vampires, who, whether they intend to or not, leech our energy.
Positive energy in others can be rejuvenative. For instance, you're nervous about a job interview, but the minute you meet your prospective boss you relax. He's so calm and welcoming, you calm down too. Or perhaps you have a good friend around whom you always feel loved. These are energy-givers, those we must gravitate towards.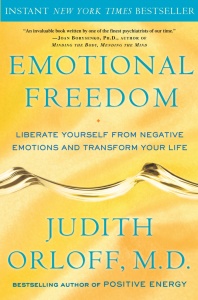 In contrast, energy vampires exude negative energy that drains. Vampires range from the intentionally malicious ones to those who are oblivious to their effect. Some are overbearing and obnoxious; others are friendly and charming. For example, you're at a party talking to a perfectly nice person, but suddenly you're nauseous or weak. Or how about the co-worker who drones on about how she broke up with her boyfriend for the tenth time? Eventually, she feels better, but you're spent. The bottom line is that on a subtle energy level these people suck you dry.
Exercise: Take an inventory of people in your life who give energy, and people who drain. Specifically identify the energy vampires, and begin to evaluate ones you'd like to limit contact with or eliminate. Plan at least one complete afternoon with people who give off positive energy and avoid drainers. Notice how this beneficially affects your physical and emotional well-being.
To learn strategies on dealing with energy vampires purchase The Emotional Vampire Survival Guide PDF from my book Emotional Freedom.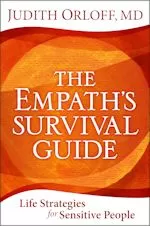 Judith Orloff, MD is the author of The Empath's Survival Guide: Life Strategies for Sensitive People, upon which her articles are based. Dr. Orloff is a psychiatrist, an empath, and is on the UCLA Psychiatric Clinical Faculty. She synthesizes the pearls of traditional medicine with cutting edge knowledge of intuition, energy, and spirituality. Dr. Orloff also specializes in treating empaths and highly sensitive people in her private practice. Dr. Orloff's work has been featured on The Today Show, CNN, the Oprah Magazine and USA Today. She is a New York Times best-selling author of Emotional Freedom, The Power of Surrender, Second Sight, Positive Energy, and Guide to Intuitive Healing.  More information at www.drjudithorloff.com.